'Twilight' Stars Gush Over 'Breaking Dawn - Part 1' Wedding Scene (Video)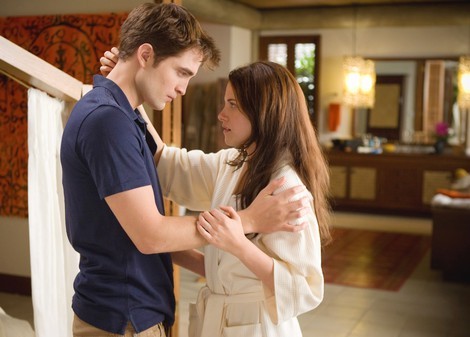 Bella and Edward fans are eagerly counting down the days until the Nov. 18 release of "The Twilight Saga: Breaking Dawn - Part 1."
The film will feature the anticipated wedding between the pair, played by Kristen Stewart and Robert Pattinson, who also happen to be a real-life couple.
The movie opens up with an invitation to a wedding: Isabella Marie Swan and Edward Anthony Masen Cullen together with their families request the honor of your presence at the celebration of their marriage. Alice (Ashley Greene) is the wedding coordinator, creating an event reminsicent of "A Midsummer Night's Dream."
"It's a relatively momentus moment for the series," Pattinson explained.

"I've sort of been ramping up to do that scene for like three years," Stewart added.
Get a sneak peek in the video below: