'Twilight' Kicks Off Comic-Con For Fifth And Final Time - Plus Other Opening Day Highlights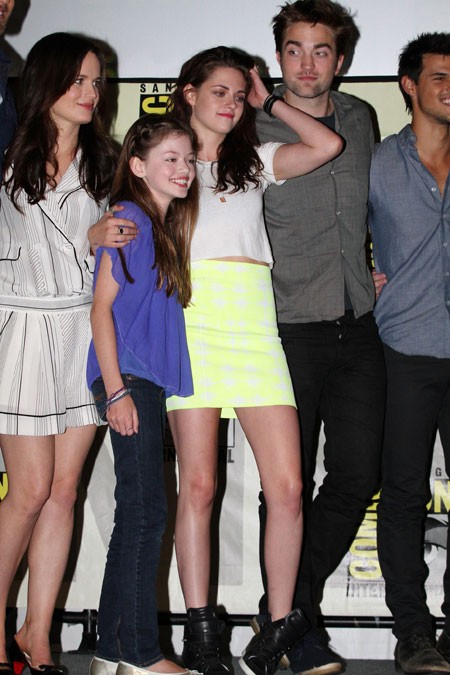 For the fifth year in a row, San Diego Comic-Con kicked off with Twilight. This will be the last time though, as Breaking Dawn: Part 2 is the last film. In a press conference before their Hall H panel, which had fans camped out for days in line, Peter Facinelli reflected on the sincere connections made by fans of movies or anything really. He even promised he knew many returning fans by name, though he did not name drop.
"I remember being in line for Superman III or IV," Facinelli said. "I remember waiting in line all the way around the block. It was amazing, all these people are here to see this movie, it must be something really special. Then you come to Comic-Con and it puts things in perspective how amazing movies are, not just Twilight but movies in general can bring people together for something their passionate. I think anytime something can bring people together in that positive way it's a great thing."
Facinelli joked about his role in all five Twilight films. "In Twilight, I started out dying my hair blonde. And then as the movie progressed I wore wigs. The wigs kind of went through a transformation. Then in Breaking Dawn it's a little longer. That's the arc."
Later in the day, the Oz: The Great and Powerful brought Mila Kunis and Michelle Williams to the stage of the Convention Center's Hall H, and later to speak with reporters. Kunis described the very real world of Oz she experienced on set.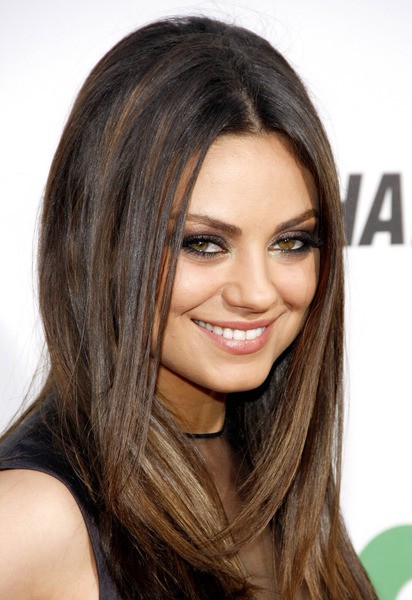 I was a little surprised at the lack of green screen that was used in the film," Kunis said. "These sets were so elaborate, detailed and incredibly tangible. Those big oversized flowers were there. The emerald city was a set, Glinda's castle was a set, there's a waterfall sequence you'll be able to see, that was real. It was insane what they were able to put in a set."
Disney's Wreck-It Ralph brought Sarah Silverman and John C. Reilly to meet the fans in Hall H and then speak with reporters. They play the voices of fictional video game characters, and talked about their favorite video games.
"I am dating myself by saying this but I was the test audience for Space Invaders," Reilly said. "I remember when that was the first game that wasn't a pinball game that came out, so I spent a lotta money on Space Invaders."
Silverman added, "I loved Pitfall. I was obsessed with it. I also liked Joust. And Centipede. Lots of this [tapping.]"
For the kids, Disney brought Tim Burton's Frankenweenie to Comic-Con. The Middle's Atticus Shaffer provides the voice of a boy who brings his dog back to life in the animated film. He was asked by reporters to share his most recent nightmare.
"What freaks me out the most would probably be spiders, any arachnid really," Shaffer said. "That's probably what does it for me. I'll pretty much have nightmares where I pick up a cookie and it's there on the cookie. Then the rooms melt away and fall apart and I can't get away. Pretty much any arachnid would freak me out." 
Day 2, Comic-Con will welcome movie stars like Matt Damon, Jodie Foster, Jessica Biel, Colin Farrell, Joseph Gordon Levitt, Emily Blunt, Milla Jovovich and Michelle Rodriguez.