'Twilight Eclipse' Cast Signs Autographs And Hangs With Twi-hard Fans At The Los Angeles Staples Center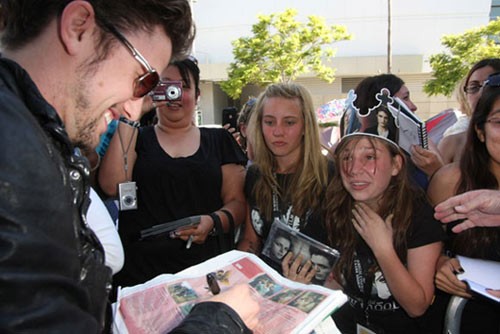 Several cast members of "The Twilight Saga: Eclipse" joined the hundreds of fans camping out at the Staples Center in Los Angeles to sign autographs and hang out with the Twi-hard Fans. Cast members on hand yesterday included Billy Burke - (Charlie Swan), Peter Facinelli - (Carlisle), Jackson Rathbone - (Jasper), Julia Jones (Leah Clearwater).
Fans have been lining up and camping out all week in anticipation of the premiere to begin later today at the Staples Center in Los Angeles.