'Twilight: Eclipse' Actresses Pose In Vanity Fair (Video)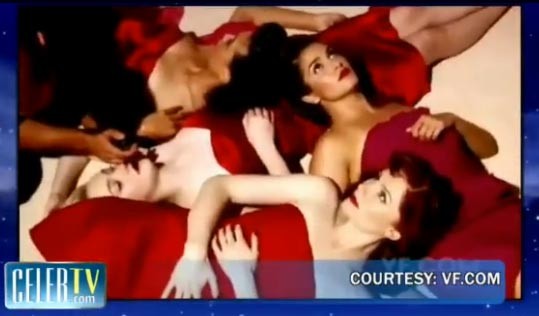 Bryce Dallas Howard, Dakota Fanning, Ashley Greene, Nikki Reed and Julia Jones all got together for a Twilight: Eclipse photo shoot in July's Vanity Fair. They also dished about the movie and how they got involved.
Nikki Reed got hooked on the story right away. "I read Twilight, New Moon, and Eclipse in four days. All three of them in four days... they become addictive, they suck you in."
Ashley Greene says "You don't have to be psychic to know how this movie's going to do. Obviously, it's going to be a hit."
Watch the video for a sneak peek at some behind the scenes video. The July issue of Vanity Fair goes on sale June 4.