'Twilight' Continues Box Office Reign, Brad Pitt's 'Killing Them Softy' Tanks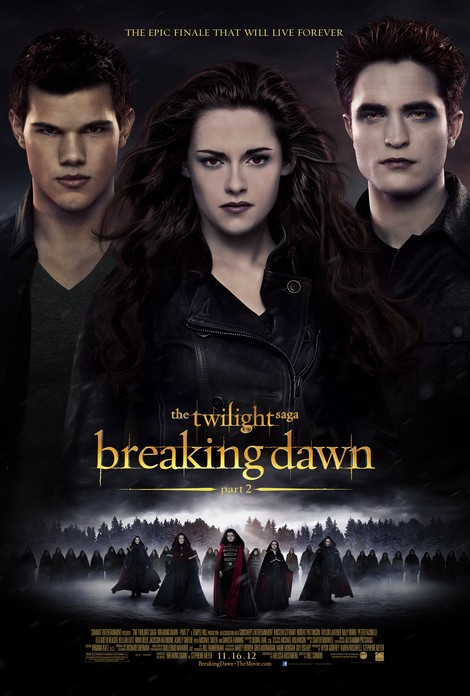 For the third week in a row, "The Twilight Saga: Breaking Dawn - Part 2" rose to the top of the box office, taking in $17.4 million over the weekend.
The film, starring Robert Pattinson and Kristen Stewart, is the final installment of the massively popular vampire franchise based on the best-selling books by Stephenie Meyer.
In second place was James Bond film "Skyfall" starring Daniel Craig ($17 million), followed by Steven Spielberg's Lincoln ($13.5 million) and animated film "Rise of the Guardians" (also $13.5 million).
"Life of Pie" came in at number four ($12 million), while new release "Killing Them Softly" starring Brad Pitt and animated film "Wreck-It-Ralph" tied for fifth place ($7 million).
"Killing Them Softly" is the worst opening for a wide release starring Pitt since his 1994 "The Favor," which made a paltry $1.5 million during its opening weekend.