'Twilight' Co-Stars Ashley Greene And Jackson Rathbone Hook Up!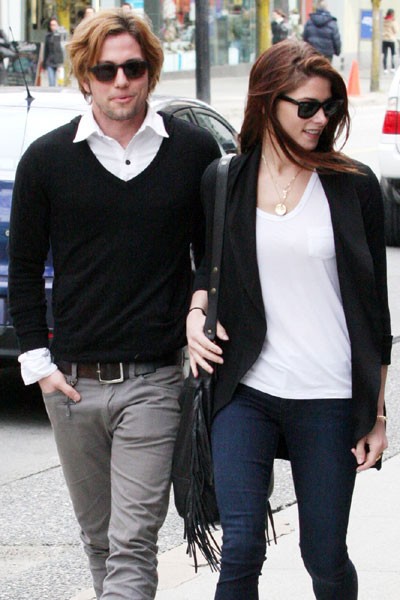 The Daily is reporting that on-screen couple Ashley Greene and Jackson Rathbone may be extending their cinema romance off-screen!
The two play a married couple in the Twilight series, and Saturday the two were spotting getting cozy and kissing in L.A. after Rathbone's performance on-stage with his band, 100 Monkeys.
"Life was definitely imitating art," a source told The Daily.
Back in April the couple was spotted several times in Canada together, although a rep for Ashley denied the two were dating. 
Click for more great Ashley Greene pictures: