'Twilight' Bosses File Suit Against Fansite Owner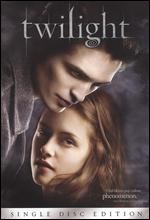 The movie executives behind the Twilight films have filed suit against the owner of a fansite over his alleged unauthorised use of copyrighted material.

Summit Entertainment bosses claim Twilight.com's Tom Markson has been "posting links" to download Twilight recordings and unauthorized Twilight contests.

The movie bosses served a cease and desist order to Markson in April, 2009, according to the court documents obtained by EOnline.com, but he denied the claims against him.

Lawyers for Summit allege he generated revenue from the company's intellectual property through advertising and sponsored links.