'TV's Most Beautiful Woman' Elisha Cuthbert On Why She Won't Do Nude Scenes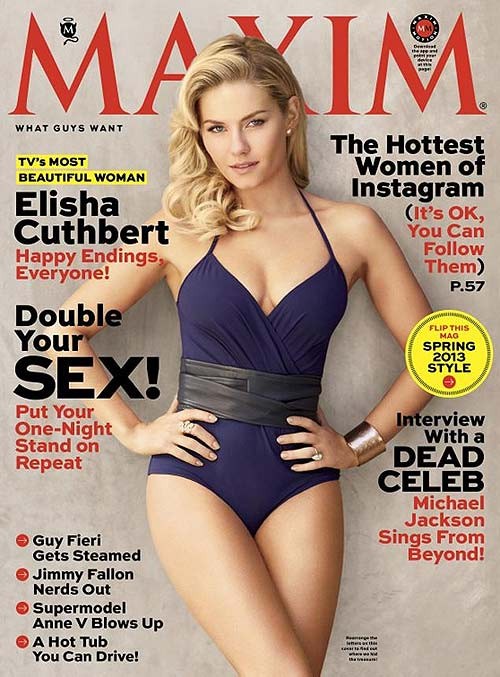 Elisha Cuthbert is back on the cover of Maxim magazine for the fourth time; and this time she's been named Most Beautiful Woman on Television by the men's magazine.

The star of ABC's Happy Endings showed off her sexy curves and talked about her current hit show, her old hit show, 24, and Kelly LeBrock.

"That's very flattering," she says of the new honor the magazine bestowed upon her, "and I sincerely thank you, but I think you're all crazy. To think that one person could be the most beautiful when there's Kaley Cuoco, Sofia Vergara, Zooey Deschanel? They're all stunning."

"I'm not gonna fight anyone about it, though," she adds. "I'll accept it with grace. But being on a show with two other beautiful women (Eliza Coupe and Casey Wilson), this is gonna make going to work very uncomfortable."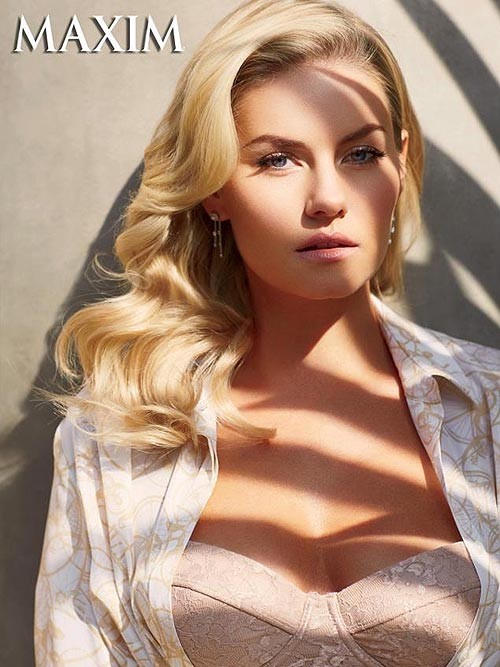 Elisha, who became popular after playing Kiefer Sutherland's daughter Kim Bauer on 24, also talks about the planned movie based on the show, which went off the air three years ago.

"I'll be 60 years old by the time we do that thing," she tells Maxim. "I know it exists. It's out there. But when are we going to do it? You're asking the wrong person.

"Kiefer is Jack Bauer, and Jack Bauer knows everything. You'll have to ask that guy."