TV: What Makes A New Show Successful?

During the 2007-2008 television season, the major networks premiered thirty-four new series, but only eleven of those shows will be coming back for a second run. This fall, a handful of new shows will take their shot at finding their audience. So, what is it that makes a show successful? What makes them fail? When it comes down to it, a show will have to have good writing for people to want to keep watching it, but it is getting the viewers to watch in the first place that is the challenging task. Of course, there are many different strategies to attract viewers and stay on the air, and many different factors that could keep them away.
Perhaps the first thing a new show needs is promotion. If the network doesn't decide to promote your show, how is anybody going to know that it is on? A good promo campaign uses several different angles to try to attract viewers. Placing promos during highly rated broadcasts will go a long way towards getting attention. If a promo campaign is working, people will start talking, and word of mouth is just as good as a commercial. However, promotion will just get the viewers there. It is keeping the viewers interested that will trigger a good run.
Therefore, a good pilot episode is essential to the success of a new show. Many shows are widely promoted, have big name stars, and generate a hype that attracts a huge opening day audience, only to lose it because of a poor pilot episode. Possibly the best example of this was the show
Watching Ellie
, the highly anticipated sitcom starring
Seinfeld's
Julia Louis-Dreyfus
. Hype resulted in an audience of 16.7 million for the pilot episode. Nevertheless, a disappointing show resulted in sliding ratings, and the show was cancelled after just ten episodes.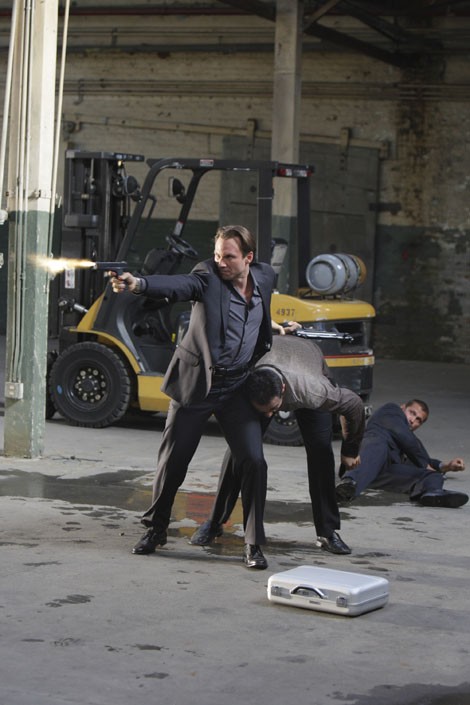 Unfortunately for many shows, they will get sufficient promotion and put out some good episodes, but never garner much attention. One big reason for this is a phenomenon I like to call "timeslot doom." If a new show is put into a timeslot up against an established ratings king, it will be hard to get viewers. An example of this could be 2007's
Journeyman
. This NBC show aired last fall in the Monday 10/9c spot up against
CSI: Miami
, which, according to Nielsen, was last year's #8 show with an average viewership of 14 million. As a result, Journeyman was never able to build a strong viewer base, and was canceled just when the storyline was beginning to get very interesting. The new show
My Own Worst Enemy
, starring
Christian Slater
, will be airing in this timeslot this fall, and is being heavily promoted by NBC. It very well may experience the same fate as Journeyman. On the flip side of that is that if a show receives a cushy timeslot it will have a great chance at building a viewer base. The hit drama
Grey's Anatomy
first came on the air in 2005 after episodes of
Desperate Housewives
, which was the smash hit of the year. Desperate Housewives was garnering over 23 million viewers an episode, and as a result many of those people stuck around to watch and fell in love with Grey's. Another similar situation is when a show experiences a sort of "death by association" with another show. A great example of this was the ABC sitcom
Carpoolers
. It was paired up with the ill-conceived
Cavemen
, the show based off the GIECO commercials. If no one was watching Cavemen at 8, there wasn't going to be anybody hanging around for Carpoolers at 8:30.
If a show does not find a widespread audience, another way for it to be successful is to find a niche audience. When a show is popular among a certain demographic, the network will be able to sell ad time to companies whom are targeting that audience. The CW network just debuted a new version of
90210
. While the writing and acting might not be on the same level as a show such as
Mad Men
, this show will almost certainly be popular amongst teenagers and twenty-somethings. In fact, the premiere of 90210 earned the CW network big ratings wins in these categories, which are the most sought after by advertisers.
Guilty pleasure shows like 90210,
Gossip Girl
, and Desperate Housewives generate a lot of gossip and "water cooler talk." Nothing generates chatter like the juicy storylines of a show like one of these. Nobody likes to be out of the loop, and if your friends and co-workers are all talking about a particular show, chances are you are going to watch it too.
If a show can't capture the attention of viewers, then it had better get the attention of the critics. Television critics certainly have a lot more time to watch TV than the rest of us, and often times they will try to get the public to notice a show that might be hurting in the ratings. A lot of critical acclaim could lead to awards, another great way to get attention for a show.
30 Rock
was only the #102 watched show on TV according to Nielsen when it first won the Emmy for best comedy in 2007. This past season ratings were slightly better, and this weekend it won more Emmys than any other comedy. Similarly, AMC's Mad Men had an average viewership of only 915,000 last season, but critical acclaim led to spiked interest. The second season opener had nearly 2 million viewers, and this weekend it took top honors with the best drama Emmy.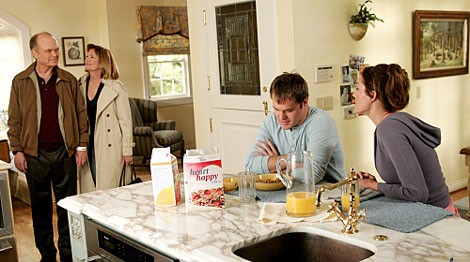 So which new shows have the best shot based on all of this? Certainly, the new 90210 has a great shot at gathering a devoted, young audience, even if it does not have widespread appeal. That should be good enough to keep it on the air for a pretty good run. The new CBS show
The Eleventh Hour
will be airing this fall after episodes of
CSI
. This seems like a pretty cushy timeslot, seeing as how CSI: is a perennial favorite. When you also consider that The Eleventh Hour is a similar type of show, it is likely that CSI: watchers will hang around to check it out.
Life on Mars
, the remake of a
BBC detective show
, also has a cushy timeslot, as it will be after Grey's Anatomy this fall on ABC. However, the link between the two shows is not a smooth as CSI: and The Eleventh Hour, so it is unclear whether this will work to capture viewers. Two shows that have a more obvious link are the sitcoms
Two and a Half Men
and
Worst Week
, the new show starring Kyle Bornheimer. As long as Two and a Half Men continues to be the most watched comedy on TV, there will be an audience for Worst Week. Also, the fact that
Kurtwood Smith
, Red Foreman on That 70's Show, is playing the potential father-in-law should attract some interest. If the actual show is as funny as the previews and sneak peaks, then it has a good shot at being successful. The new NBC show Crusoe will be airing Friday nights at 8/7c this fall, and could become a victim of timeslot doom. There isn't a lot of room for television on Friday night as it is, and with Crusoe being put up against
The Ghost Whisperer
and having no lead in show, it will probably have a hard time finding viewers. However, you never know when the critics are going to latch on to a show. Several TV shows will be making their season premieres this week. Here's to a new season of television, and good luck to all of those new shows out there!
New Shows premiering this week:
"
Worst Week
CBS Mon 9:30/8:30c
"
Opportunity Knocks
ABC Tue
"
The Mentalist
CBS Tue 10/9c
"
Gary Unmarried
CBS Wed 8:30/7:30c
"
Knight Rider
NBC Wed 8/7c
Story by
Kevin Olsta
Starpulse contributing writer