TV Strike Solutions: Odd But Fun Things To Do

The writers' strike has been in full force for almost three and a half months, and it's reportedly coming to an end. TV has certainly been greatly affected, and avid viewers have been left in agony, watching countless reruns and reality shows.
Sure, you can always open that book you have been intending to read for about a year. However, why do that when you can do odd and silly things you've always wanted to do but didn't? There is certainly no time like the present, and here are a few ideas:
1. Locate
Paris Hilton's
grade school teachers and demand that they show proof of her being taught other phrases aside from, "That's hot!" (See gratuitous 'hot' Paris Hilton image below).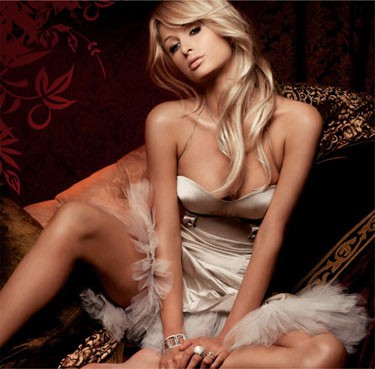 2. Wonder, now that the former WB is currently the CW, what happened to that lovely animated mascot Michigan J. Frog? Is he collecting unemployment? Is he applying for other mascot jobs at other networks? Perhaps he's trying to replace the NBC peacock?
3. Write a letter to
Bret Michaels
of the 1980's glam heavy metal band "
Poison
" and let him know that, "It's okay, it's time to take the bandana off." We've accepted the fact that this is no longer the 80s and that he may have lost some hair.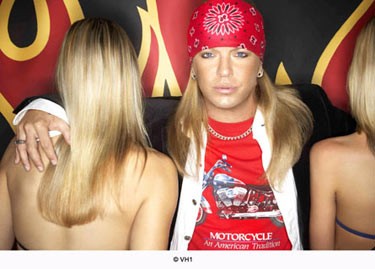 5. Spend time trying to figure out what ever happened to once popular and oddly named music artists such as
Toad the Wet Sprocket
,
Martika
,
Billy Ocean
,
Dino
(yes, there was actually a singer named Dino in the late '80s), Dee-Lite, and
J. J. Fad
(the first female rap group nominated for a Grammy in 1988).
6. Locate
Peter Weller
(Mr. "
Robocop
" himself) and ask what is the 'prime directive.' No one told us Robocop was going to get a Masters in Roman and Renaissance Art. Yes, Peter Weller, is now a professor at Syracuse University. We liked him better as part man, part machine, not giving us Roman engineering facts on the History Channel.
7. Write a letter to MTV and ask what is
Diddy's
obsession with "Making the Band." Can he just finish the darn band for once and for all already and be happy? That might actually work.
These are just a few simple ways to occupy oneself during the writers' strike. Silly as they may be, they are also amusing. If you have your own ideas for ways to keep entertained, let us know.
Story by
Doshka Harvey
Starpulse.com contributing writer