TV Stars Who Deserve Emmy Nominations On July 17, Part 2

Enough drama, time to laugh! The Emmy nominations are upon us, two days away in fact, so it's time to round out our suggestions to The Academy's blue ribbon panel. In the final installment, the focus turns to comedy and the actors who make us laugh every week.
This category is far more loaded than the drama section with far fewer obvious mistakes on the ballot and a ton of strong performances from the men and the women (rather than watching the ladies struggle with substandard material from their mostly male counterparts. Yes, I will clamor for more female writers and directors every chance I get).
It's a tough task, but I'm more than up to it. Here are my recommendations for the Emmy nominations for Comedy Actors.
Best Actor in a Comedy
The List:
-
Alec Baldwin
- "
30 Rock
"
-
Steve Carell
- "
The Office
"
-
Larry David
- "
Curb Your Enthusiasm
"
-
David Duchovny
- "
Californication
"
-
Lee Pace
- "
Pushing Daisies
"
-
Tony Shalhoub
- "
Monk
"
-
Charlie Sheen
- "
Two-and-a-Half Men
"
-
Brad Garrett
- "
'Til Death
"
-
Jim Parsons
- "
The Big Bang Theory
"
Let's get through the obviousness that there's only nine people in this top ten list as the final entrant remains a mystery and the fact that Brad Garret's inclusion means there's only really eight and move onto the picks.
Tony Shaloub is to the Comedy Emmy as
James Spader
is to the Drama Emmy. They are nominated every year even though nobody raves about them or really watches their shows. Shaloub is very good though, creating a memorable character and not leaving a bit of persona out of his performance. He gets in every year.
A pair of NBC kids is up for nominations and both deserve a spot on the final ballot again. Alec Baldwin's Jack Donaghy is consistently the funniest character on TV's funniest sitcom and most of it is because of the actor. You get the sense watching him act that his performance inspires the writers.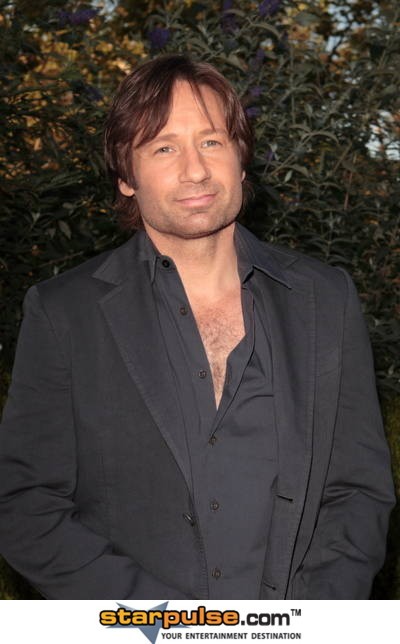 On the other hand, the writers have completely trashed Steve Carrell's character on "The Office". He's wildly inconsistent, too stupid sometimes and too mean at other times. Despite this, Carrell manages to dive into whatever choices the writers make for him each week. He's always funny, a fact all the more remarkable considering that he must reinvent himself every episode.
In stark contrast is the duo from CBS. Charlie Sheen is just playing himself on a show that recycles old scripts and changes the guest characters' names (not really, but doesn't it seem like that?). Jim Parsons is good, but he's yet to show the range required for a nomination. He's just been funny so far, but he's yet to really flesh out a character beyond a Dungeons and Dragons-playing Niles Crane rip-off.
Lee Pace is just so nothing on "Pushing Daisies". He's just so boring. On a show full of such whimsy he's an absolute drip. He didn't get a tremendous time to grow because of the strike, but what he showed us doesn't deserve a nomination.
That leaves a couple of premium channel stars to round out the list.
It's true that "Curb Your Enthusiasm" suffered a bit this season, but that wasn't because of David's performance. His hilarious dealings with the Black family and his screwball attempts to win back his wife showed a couple new sides to his wily curmudgeon. The fact that David improvises all of his dialogue gives him a leg up as well.
The centerpiece of this category is David Duchovny's brilliant turn as Hank Moody on "Californication". His self-destructive yet massively funny writer perfectly combines Duchovny's dark edges with his substantial comic prowess. This is one of the best comic creations in years and should net the actor his first Emmy after four previous nominations.
Best Actress in a Comedy
The List:
-
Christina Applegate
- "
Samantha Who?
"
-
Marcia Cross
- "
Desperate Housewives
"
-
America Ferrera
- "
Ugly Betty
"
-
Tina Fey
- "
30 Rock
"
-
Anna Friel
- "
Pushing Daisies
"
-
Felicity Huffman
- "Desperate Housewives"
-
Eva Longoria
- "Desperate Housewives"
-
Julia Louis-Dreyfuss
- "
The New Adventures of Old Christine
"
-
Mary Louise Parker
- "
Weeds
"
-
Sarah Silverman
- "
The Sarah Silverman Program
"
Remember the rule in the drama category that nobody from "Grey's Anatomy" or any "Law and Order" can get nominated? In comedy, that rule applies to "Desperate Housewives" and "Ugly Betty".
That takes us down to six. So whom do we eliminate?
You can't get rid of either of the hyphenates. There's a lot wrong with "Weeds" but none of that has anything to do with its star. Has their every been a more loathsome character that you root for than Nancy Botwin? Julia Louis-Dreyfuss is the best female lead on any show on television. "Christine" would be on the level of "'Til Death" if it weren't for her, but she raises it to the status of one of TV's funniest sitcoms.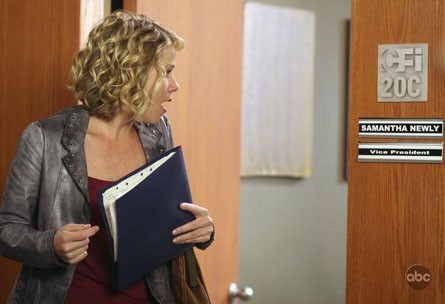 Both of the "F" women have to get in. Fey stretches herself to the tiny limits of her range every week, perfectly crafting the screwball dork that is Liz Lemon. She's absolutely fearless without a touch of vanity. Friel is just abundantly cute on "Daisies", perfectly capturing the essence of that quirky show and giving us the rare truly nice character on television.
That means it's Silverman vs. Applegate. In one corner we have a wildly offensive comedienne who pushes the envelope every week on her truly bizarre Comedy Central program. In the other, we have a brilliant ball of comedic energy who plays clueless as well as anyone on TV. The edge goes to Applegate who has to contend with playing a real character that matures as she discovers herself while Silverman may be very funny but isn't really acting.
Best Supporting Actor in a Comedy
The List:
-
Jon Cryer
- "Two-and-a-Half Men"
-
Kevin Dillon
- "
Entourage
"
-
Justin Kirk
- "
Weeds
"
-
Neil Patrick Harris
- "
How I Met Your Mother
"
-
John Krasinski
- "The Office"
-
Jack McBrayer
- "30 Rock"
-
Tracy Morgan
- "30 Rock"
-
Jeremy Piven
- "Entourage"
-
Fred Willard
- "
Back to You
"
-
Rainn Wilson
- "The Office"
Nearly a murderers' row in this category. There's seven or eight actors who deserve a nomination, but some are more deserving than others.
The most deserving is the outstanding Justin Kirk who plays Nancy's ne'er-do-well brother-in-law Andy on "Weeds". He is consistently funny and always rises above the material. A truly natural actor who became a character rather than portraying one. Brilliant work.
Neil Patrick Harris and Jeremy Piven fall into the "duh" category. As in, "Duh, these guys are going to get a nomination until their series go off the air." Despite a decline in quality on "Mother" and "Entourage"'s abdominal mishandling of Piven's character, both remained the best performers on their show and a couple of the best on TV.
Fred Willard isn't really on this list is he? I mean, we all love ya, Fred, but c'mon, he was on "Back to You" for cryin' out loud!
Now it's time to rip through all the one-note performers.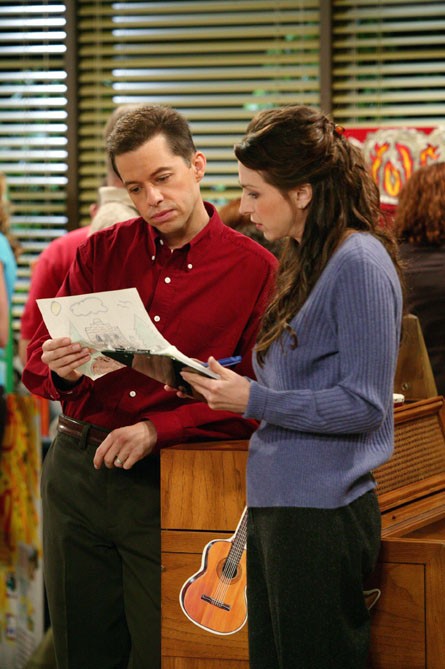 John Krasinski - if looking into a camera with a hangdog expression were the essence of great acting then he'd be
Laurence Olivier
. It's not, and he isn't.
Kevin Dillon - It's not his fault that the writers turned Drama into a cartoon character, but we have to judge him on his performance and he just didn't do enough to earn a nomination.
Rainn Wilson - Kind of like Kevin Dillon, he wasn't given enough to do this season and was reduced to playing one aspect of Dwight over and over again. Maybe if the writers focused less on the peripheral characters and more on the main ones he and Krasinski could return to their old form.
Jack McBrayer - The worst offender of the bunch. The way you can tell he's a true one-note performer is the fact that you could take his character from "
Talladega Nights
", "
Forgetting Sarah Marshall
" or his cameo on "Arrested Development" and put it on "30 Rock" and the only difference would be the costume. Comedia Dell'arte went out of style with the loom, pal.
Tracy Morgan - Sure he's one-note, but he does so much with so little range that it's brilliant. We've seen his manic character become obsessed with greatness, wildly insecure, and desperately horny and it all seems so real. Morgan is absolutely hilarious and shows tremendous depth in such a shallow character. He's oddly brilliant in a way and that deserves a nomination.
That leaves Jon Cryer who's about as reliable as an old pair of jeans. He always comes through on "Two and a Half Men", finding something new in scripts from season one.
Best Supporting Actress in a Comedy
The List:
-
Kristin Chenoweth
- "Pushing Daisies"
-
Conchata Farrell
- "Two-and-a-Half Men"
-
Jenna Fischer
- "The Office"
-
Jane Krakowski
- "30 Rock"
-
Judith Light
- "Ugly Betty"
-
Elizabeth Perkins
- "Weeds"
-
Amy Poehler
- "
Saturday Night Live
"
-
Jean Smart
- "Samantha Who?"
-
Holland Taylor
- "Two-and-a-Half Men"
-
Vanessa Williams
- "Ugly Betty"
The "Ugly Betty" rule brings this list down to eight. Bye Vanessa and Judith!
Kristin Chenoweth's Olive was the most pleasant debut of the New Year. Her lovelorn pie shop owner was a true character for whom to root even though we're so in love with Anna Friel's Chuck on the same show. The fact she does it on such an awful show only strengthens her case.
Another lovelorn actress gets the nod as well. Well, I should say formerly lovelorn actress as
Jenna Fischer's
Pam finally got together with Jim on "The Office". This allowed us to see a new side of Fischer's character showing she's adept at more than just being a mousey sad sack.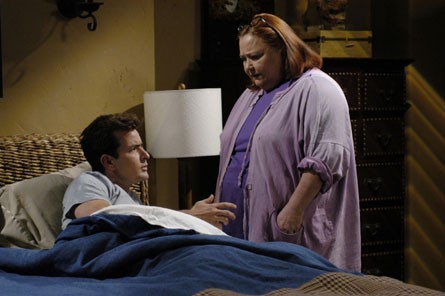 Holland Taylor is really just a recurring character on "Two-and-a-Half Men" and doesn't do enough for a nomination. Same goes for Jean Smart, who while having a larger role, just doesn't quite do enough in showing what Samantha might become. Meh to them both.
Marcia Cross wishes she was as good as Elizabeth Perkins on "Weeds". Both play similar roles as suburban housewives obsessed with perfection but Perkins does it much more dynamically and shows more range than Cross despite being in a show that's half as long.
There's overrated, there's massively overrated, and then there's Amy Poehler on "Saturday Night Live". Somehow, she's become the most celebrated female cast member since Gilda Radner and the first woman to be the show's biggest star at the time of her appearing in the cast. Why? Is it because she plays the same character in every sketch with just a different amount of volume? Is it because her Hillary Clinton impression doesn't sound at all like the Senator nor display any of her mannerisms? Is it because she alongside
Seth Meyers
is doing her damndest to murder "Weekend Update"? Whatever the case, Poehler doesn't in any way deserve to be the first "SNL" player featured on the ballot in one of the four comedy categories.
Instead, there's a phony sketch comedy performer who's much better than Poehler. This is Jane Krakowski whose hedonistic Jenna shows a limitless number of personal flaws on "30 Rock". Just when Krakowski gets to the essence of her character, the writers add a new wrinkle that she routinely nails down in about two weeks.
The category rounds out with Conchata Farrell whose ballsy housecleaner may as well change the show's title to "Three-and-a-Half Men". A former one-note character, Farrell handled the depth the creators added to here character in recent seasons with surprising skill that nobody could have seen coming from her early season work. She gets the nod for being the only thing different from latter "Two-and-a-Half Men" to the early stuff, and therefore the most likely reason for its longevity.
That's it for the recommendations, but make sure to check back on Friday for complete reaction to the nominations including who got snubbed and who didn't deserve a spot in the final five.
Related Articles:
-
TV Stars Who Deserve Emmy Nominations On July 17, Part 1
-
TV Shows That Deserve An Emmy Nomination On July 17
Story by
Andrew Payne
Starpulse contributing writer