TV Spotlight: Watch 'Up All Night' Tonight, Starring Christina Applegate & Will Arnett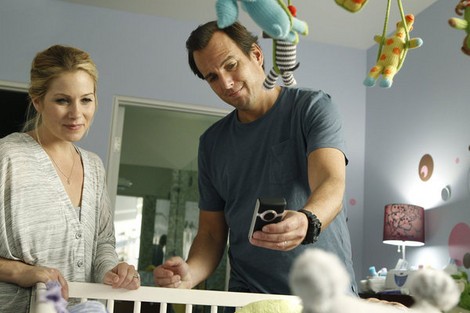 Some of our favorite TV stars are back on the small screen this season, including Christina Applegate ("Samantha Who?" and "Married...With Children") and Will Arnett ("Arrested Development").
The duo stars in NBC's new comedy "Up All Night," a series about balancing work, marriage and a new baby.
Applegate stars as Reagan, a successful public relations executive, and Arnett plays Chris, Reagan's supportive, stay-at-home husband. The two have just become parents.
Maya Rudolph plays Ava, Reagan's outlandish boss and best friend, and James Pumphrey portrays Brian, Reagan's socially awkward hipster assistant.
Watch the series preview tonight at 10/9 central on NBC. Will you tune in?