TV Spotlight: Check Out 'The Secret Circle' Tonight On The CW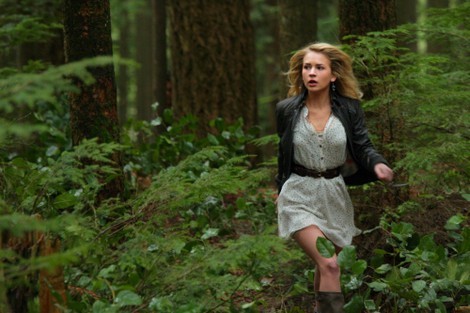 The CW is continuing its paranormal streak with a new series focusing on witches.
In "The Secret Circle," a young girl named Cassie moves in with her grandmother after her mother dies. She meets a new group of friends who reveal they are descended from a line of powerful witches--and she is too.
The secret circle soon learns that darker powers are at play, and these powers might be linked to the death of Cassie's mother.
"The Secret Circle" stars Britt Robertson as Cassie Blake, Thomas Dekker as Adam Conant, Gale Harold as Charles Meade, Phoebe Tonkin as Fay Chamberlain, Jessica Parker Kennedy as Melissa, Shelley Hennig as Diana Meade, Louis Hunter as Nick, Ashley Crow as Jane Blake and Natasha Henstridge as Dawn Chamberlain.
If you like "Supernatural" and "The Vampire Diaries," this may be the show for you. The series premieres tonight at 9/8 central on the CW. Will you tune in?