TV Shows We Will Miss... And Those We Wish Would Come Back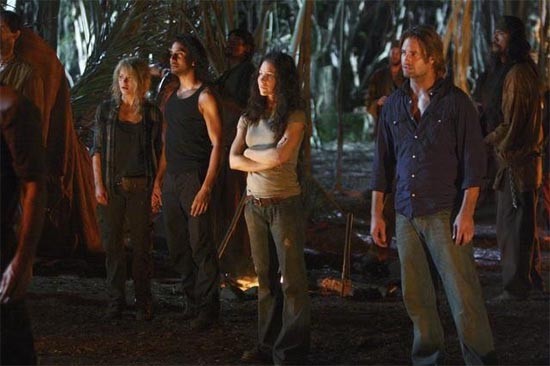 It's almost May sweeps time, which means an end to another TV season. Unfortunately, it also means an end to many of our favorite shows forever. Here are five shows that we will say, or have said, farewell to this season, and five shows that we wish would come back.
Lost: Trying to sum up this wonderful piece of small screen enigma is a challenge. But let's give it a try: Oceanic Flight 815 crashes on a mysterious island, passengers are stranded, passengers deal with unknown creatures and the "Others", passengers partake in time travelling, somebody gets kidnapped, some passengers are rescued but, purposely, return back to the island. And then there's Desmond.
The replacement? FlashForward.
Why? Because it will keep you just as confused and entertained.
UGLY BETTY: Just when the titular character, played brilliantly by America Ferrera, was getting pretty (and doing a fine job as associated features editor of the fictional Mode magazine, thank-you-very-much), ABC decides to pull the plug on Betty. Dang. And sister Hilda is finally getting married, Betty's nephew Justin, Hilda's son, finally comes out the closet, and Wilhelmina is still TV's best fictional bitch since Dynasty's Alexis Carrington. Moving Betty to the "Friday Night Death Slot" this season was a bad move, and now the series is paying for it.
The replacement? Project Runway.
Why? Because it too involves high fashion, magazine editors, models that are too thin and classic bitchiness.
24: Forget about the actual show. Most people are going to miss Kiefer Sutherland's Jack Bauer, the action hero too complicated for his own good. But we like that. As for the show itself, 24 kept us on our toes in nail-biting enthusiasm week after week for eight-plus years. In real time, nonetheless.
The replacement? Human Target.
Why? Because of the main character, Christopher Chance. 'Nough said.
NIP/TUCK: As one of the most controversial, edgy and graphic shows to broadcast in the past decade, FX's Nip/Tuck finally closed its plastic surgery office doors March 3. It bordered on the line between shockingly good and tastefully bad (Dr. Sean McNamara's "son" Matt slept with his own sister, for Pete's sake). So maybe it was a good idea to close up shop before it became complete trash. But on the downside, we're not going to see character Dr. Christian Troy's naked body anymore. Sigh.
The replacement? Breaking Bad.
Why? Because a second season of Oxygen's reality show Addicted to Beauty probably won't happen. And Breaking Bad is one good show.
THE TYRA BANKS SHOW: Say what you want about The Tyra Banks Show, or Tyra Banks, for that matter. It's no Oprah, but the show is interesting, even to the point of ridiculousness. Which is usually every episode. Banks covered just about every topic known to man, from people hating their own race to psychic children to the episode "Don't Ruin My Gay Wedding". Who wouldn't miss all of that?
The replacement? The Wendy Williams Show.
Why? Because Oprah's leaving daytime TV in 2011. Plus, it's fun to say "How you doin'" out of nowhere.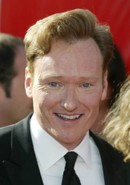 And here are five shows we wish would come back
Everybody Hates Chris: With only a handful of sitcoms at the time that featured a predominately African American cast, this stood out. Executive produced and inspired by Chris Rock, Chris followed the stories and misadventures of teenager Chris growing up in Brooklyn with his family in the '80s. The show was funny, witty, entertaining and charming, but was also put in the "Friday Night Death Slot" in its final season. And we all know how that goes.
Pushing Daisies: Definitely the most unique show to debut in 2007, ABC's Daisies was hyped as a "forensic fairy tale." The main character, Ned, a pie maker with is own restaurant, has the ability to bring back the dead with just one touch. Ned works with private investigator Emerson Cod to solve murder mysteries while being caught in a love triangle between his childhood sweetheart Charlotte "Chuck" Charles (whom he brings back to life in the first episode) and his restaurant's waitress Olive Snook. Put it on your Netflix queue. Quickly.
Late Night with Conan O'Brien: And we're back to this. After all of the Tonight Show shenanigans earlier this year, we miss Late Night with Coco like nobody's business. But what is missed even more? The Masturbating Bear and Pimpbot 5000. But we like Jimmy Fallon. So it's all good.
The L Word: So many unanswered questions on the series finale of Showtime's groundbreaking drama. Who killed Jenny? What was up with Nikki hiding in the bushes? And, again, who killed Jenny?! The show left viewers angry, confused and wanting more. It could have had, at least, two more seasons. At least.
The Sopranos: Even if you didn't watch the entire series of The Sopranos, you probably saw the series finale. Or at least its closing scene. Tony Soprano and his family are having dinner at a restaurant, when daughter Meadow walks in. The camera then cuts to Tony. The door opens while a bell rings. Tony looks up. The screen fades to black. Credits roll in silence. Safe to say that the show got the biggest "WTF?" TV moment of 2007. But seriously, can we get a movie? Sex and the City has two. Just saying.
Story by TiffanyElle
Starpulse contributing writer