TV Reality Romances That Ended In Divorce

When you open the doors to your world and let television cameras capture your daily routine, it's hard to maintain a normal life. Especially if you are a celebrity couple broadcasting your relationship for the public to scrutinize. It seems that more often than not, couples that appear on reality shows together end up splitting up by the time their series is released on DVD. Is it inevitable that the couple will split up? Are they taking a risk when they sign on the dotted line?
Not all couples fall victim to the reality show curse,
Gene Simmons
and
Shannon Tweed
and
Ozzy
and
Sharon Osbourne
survived, and we have our hopes in
Kendra Wilkinson
and Hank Baskett. Yet, as only few have prevailed, there are more that have fizzled and burned.
Newlyweds:
Nick and Jessica with
Nick Lachey
and
Jessica Simpson
was an MTV reality show that followed the lives of pop star newlyweds, Nick and Jessica. The couple married in 2002 and began filming their series in 2003. After four seasons, Newlyweds ended, a year before the couple announced their divorce. The show boosted Jessica's popularity greatly and helped sell her album, In This Skin. Although she lived up to her dumb blonde image and seemed to annoy Nick at times, Jessica tried to be a good housewife (besides the Chicken of the Sea incident) and even saved herself for him. The two seemed to have a solid relationship and there wasn't a dry eye when they announced their divorce in 2006.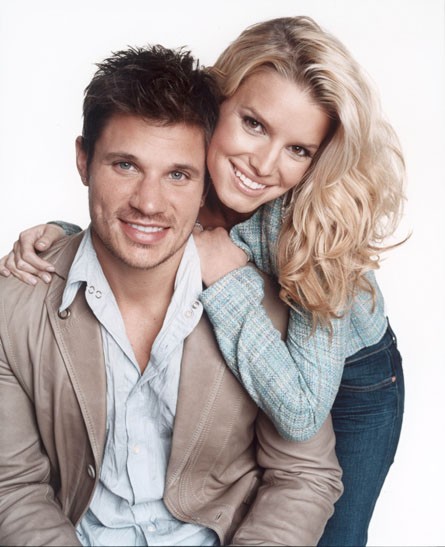 Image © MTV Networks