TV Ratings Wars: Who's Winning?

There is plenty of conflict and drama on primetime television, but the real war is for viewers. The better ratings a show has, the more valuable its advertising slots are. So who are winning the first battles of the fall season?
Thursday has long been the biggest night for network television. A big reason for this is that movies come out on Fridays, so movie producers want to advertise heavily on Thursday nights to try to get you to come out and see their movie the following weekend.
So far, CBS has been winning big on Thursdays. The newest installment of
Survivor
has been ruling the
8/7c
hour, while
Ugly Betty
and
My Name is Earl
have been dropping in viewers. At
9/8c
,
CSI
: has been the most watched show on television this fall, with an average viewership of 21.4 million. The season opener involving the death of CSI Warrick Brown was seen by over 24 million. In recent years,
Grey's Anatomy
was very competitive with CSI:, but this season it has been a consistent second place, with NBC's
The Office
in a distant third.
Perhaps one of the most intriguing ratings wars this season was the
10/9c
Thursday slot, which puts the final season of
ER
up against two new shows,
Eleventh Hour
and
Life on Mars
. On the premiere night, Life on Mars grabbed slightly more viewers, with Eleventh Hour a close second and ER in third. Viewers were interested in the unique storyline of Life on Mars, but they appear to be dissatisfied with its execution. Eleventh Hour's numbers have remained strong, while Life on Mars has slipped to third behind ER in recent weeks.
Thursday Night Nielsen Ratings averages in October (does not include last night)
Ratings numbers reflect the percentage of televisions tuned in to a particular show.
8/7c -- ratings
Survivor -- 8.0
Ugly Betty -- 5.7
My Name is Earl -- 4.3
9/8c ratings
CSI: -- 12.8
Grey's Anatomy -- 11.4
The Office -- 4.9
10/9c -- ratings
Eleventh Hour -- 7.7
Life on Mars -- 6.2
ER -- 5.9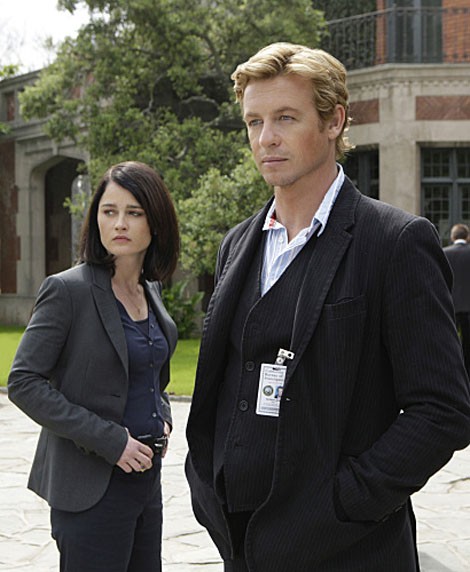 Tuesday night shows have developed into some interesting battles. In the
8/7c
spot,
NCIS
has been the consistent overall winner. However,
House
has been winning with 18-49 year olds, which is a crucial demographic for advertisers. The closest battle of the fall has been at 9/8c between the
Dancing with the Stars
results show and TV's #1 new show,
The Mentalist
. It is a dead heat, with more households watching Dancing, but slightly more overall viewers watching the Mentalist.
Tuesday Night Nielsen Ratings averages and average viewership (in millions) this season
8/7c -- ratings -- viewers
NCIS -- 11.3 -- 18.1M
House 8.0 13.2M
9/8c -- ratings -- viewers
Dancing results -- 10.2 -- 15.7M
The Mentalist -- 10.0 -- 15.9M
So who has the advantage going into November sweeps month? CBS clearly seems to have the edge going in, with 12 of the top 20 shows on television so far this season. ABC is a strong second, with 4 of the top 8 shows but only 5 of the top 20. That leaves NBC and FOX battling for a distant third. FOX appears to have the third spot right now, but NBC is going to try to shake up the ratings game by shuffling their schedule around and bringing back the classic version of
Law & Order
. The long-running drama was not supposed to come back until January, but NBC pushed it up in order to try to compete this sweeps month. Law & Order will take over the Wed 10/9c spot from the struggling Lipstick Jungle, which will be pushed to Fridays. L&O will be up against CSI: NY, which is TV's #10 show this season.
Major Networks average Nielsen ratings numbers, season to date
Network Ratings
CBS 7.4
ABC 6.7
FOX 5.1
NBC 4.8
The CW 1.7
Story by
Kevin Olsta
Starpulse contributing writer