TV Ratings: 'Walking Dead' Invades Top 20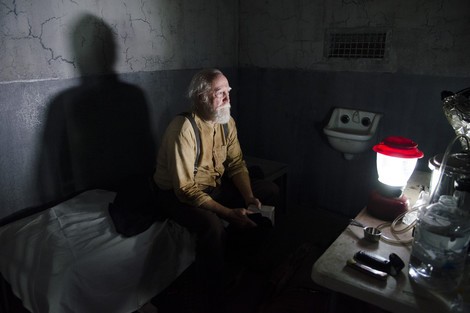 For such an early week in the TV season, it wasn't very eventful, ratings-wise. Football was tops once again for NBC, while CBS did typically well thanks to shows like 'NCIS,' 'The Big Bang Theory' and 'NCIS: Los Angeles.' Its new comedies, including 'The Millers' performed admirably. That show drew 12.3 million viewers. By comparison, 'Big Bang' drew nearly 18 million.
Perhaps the biggest story of the week is that AMC's 'The Walking Dead' continues to amaze. With 14 million viewers, it was good for #7 for the week against the top broadcast networks. That's not something that the network's 'Mad Men' or even 'Breaking Bad' could touch.
ABC was buoyed by 'Dancing With the Stars,' 'Castle' and 'Modern Family,' while FOX didn't even have an entry in the Top 20.
Here are the week's top shows:
1. NFL Football: Denver vs. Indianapolis, NBC, 26.9 million
2. NCIS, CBS, 18.8 million
3. The Big Bang Theory, CBS, 17.8 million
4. Football Night in America, NBC, 15.3 million
5. 60 Minutes, CBS, 15 million
6. NCIS: Los Angeles, CBS, 14.6 million
7. The Walking Dead, AMC, 14 million
8. The Voice (Monday), NBC, 13.8 million
9. Dancing With the Stars, ABC, 13 million
* The Voice (Tuesday), NBC, 13 million
11. Person of Interest, CBS, 12.7 million
12. The Millers, CBS, 12.3 million
13. NFL Football: Indianapolis vs. San Diego, ESPN, 12 million
14. Castle, ABC, 11.1 million
15. Criminal Minds, CBS, 11 million
16. Modern Family, ABC, 10.9 million
* Blacklist, NBC, 10.9 million
18. Blue Bloods, CBS, 10.6 million
19. Toy Story of Terror, ABC, 10.5 million
20. Survivor, CBS, 10.1 million