TV Ratings: The Tale Of The Happy Networks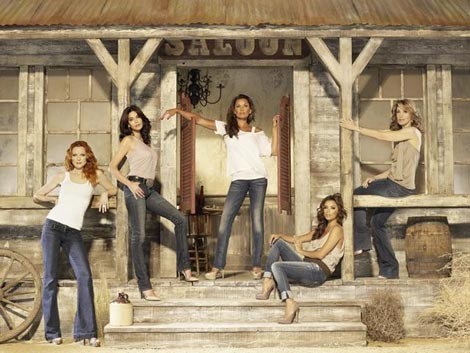 In any given TV week, a TV network could make it sound like they trumped everyone else, that they had something to be proud of. This week, all four major networks could actually mean it.
While the top shows were an also-ran (yep, 'American Idol' is perched on top, with 'The Voice' close behind and boasting its 18-49 demo), every network had a Top 20 show. NBC didn't have one besides 'The Voice,' but every other network had multiple shows. And that doesn't happen much these days.
FOX had both weekly editions of 'American Idol' as well as Keifer Sutherland's 'Touch' (Number 19); CBS had its usual smearing of shows, including 'CSI' (ranking 5th), reruns of both 'NCIS' shows, as well as 'The Good Wife,' 'The Amazing Race' and 'Survivor'; and even ABC had multiple shows in the Top 20: The two 'Bachelor' editions, the new Ashley Judd drama 'Missing,' staple 'Modern Family' and dramas 'Grey's Anatomy,' 'Desperate Housewives' and 'Once Upon a Time.'
FOX and CBS still dominated, as usual, but it's interesting to see some fresh faces when a lot of programming reverts to Spring reruns.
Here's the Top 20:
| | | | | |
| --- | --- | --- | --- | --- |
| Rank | Show | Network | Day | Viewers |
| 1 | AMERICAN IDOL - WED | FOX | WED | 18,384,000 |
| 2 | AMERICAN IDOL - THURS | FOX | THURS | 16,021,000 |
| 3 | THE VOICE | NBC | MON | 14,515,000 |
| 4 | NCIS | CBS | TUE | 12,978,000 |
| 5 | CSI | CBS | WED | 11,706,000 |
| 6 | CRIMINAL MINDS | CBS | WED | 11,427,000 |
| 7 | NCIS: LOS ANGELES | CBS | TUE | 11,334,000 |
| 8 | 60 MINUTES | CBS | SUN | 10,800,000 |
| 9 | MISSING | ABC | THURS | 10,603,000 |
| 10 | MODERN FAMILY | ABC | WED | 10,600,000 |
| 11 | SURVIVOR | CBS | WED | 10,564,000 |
| 12 | BACHELOR: AFTER THE FINAL ROSE | ABC | MON | 9,866,000 |
| 13 | GREY'S ANATOMY | ABC | THURS | 9,619,000 |
| 14 | THE GOOD WIFE | CBS | SUN | 9,579,000 |
| 15 | THE AMAZING RACE | CBS | SUN | 9,545,000 |
| 16 | THE BACHELOR | ABC | MON | 9,233,000 |
| 17 | DESPERATE HOUSEWIVES | ABC | SUN | 9,027,000 |
| 18 | ONCE UPON A TIME | ABC | SUN | 8,688,000 |
| 19 | TOUCH | FOX | THURS | 8,574,000 |
| 20 | CSI: MIAMI | CBS | SUN | 8,544,000 |