TV Ratings: The Season Started With A 'Bang'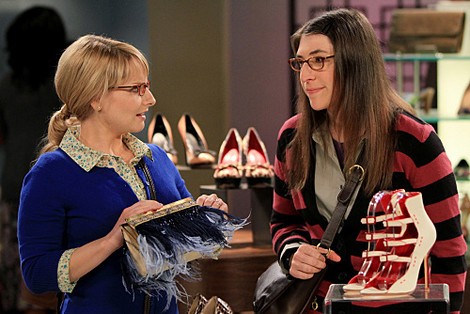 'The Big Bang Theory' started the TV ratings season with a, well, bang. In its return, the show logged more than 20 million viewers, almost a record for the show. A second episode nabbed 19 million. Riding on the show's coattails, Robin Williams' new 'The Crazy Ones' was easily Fall's most-watched premiere with 15.5 million viewers.
By comparison, 'The Michael J. Fox Show' on NBC was seen by a half that audience in its first airing, but it still built on its 'Parks & Recreation' lead-in. Nevertheless, NBC did have the week's top show with NFL Sunday Night Football, which ranked ahead of both 'Big Bang' and 'NCIS.' Both editions of 'The Voice' also placed in the Top 10 for the Peacock Network.
For ABC, the return of 'Modern Family' and 'Dancing With the Stars' were tops, and FOX did well with 'The OT' and its strongest freshman series, 'Sleepy Hollow.'
Here's a look at the week's Top 20 shows:
1. NFL Football: New England at Atlanta, NBC, 20.49 million.
2. "The Big Bang Theory" (Thursday, 8:31 p.m.), CBS, 20.44 million.
3. "NCIS," CBS, 20.02 million.
4. "The Big Bang Theory," CBS, 18.99 million.
5. "NCIS: Los Angeles," CBS, 16.35 million.
6. "The Crazy Ones," CBS, 15.52 million.
7. "Sunday Night NFL Pre-Kick," NBC, 15.26 million.
8. "The Voice" (Monday), NBC, 14.98 million.
9. "The Voice" (Tuesday), NBC, 14.35 million.
10. NFL Football: Oakland at Denver, ESPN, 13.92 million.
11. "Dancing With the Stars," ABC, 13.57 million.
12. "The OT," Fox, 12.89 million.
13. "The Blacklist," NBC, 12.58 million.
14. "Person of Interest," CBS, 12.44 million.
15. "Marvel's Agents of S.H.I.E.L.D.," ABC, 12.12 million.
16. "Blue Bloods," CBS, 11.7 million.
17. "Modern Family," ABC, 11.66 million.
18. "Two and a Half Men" (Thursday, 9:31 p.m., CBS, 11.59 million.
19. "Castle," ABC, 11.46 million.
20. "Football Night in America," NBC, 11.36 million.