TV Ratings: 'The Closer' Tops For TNT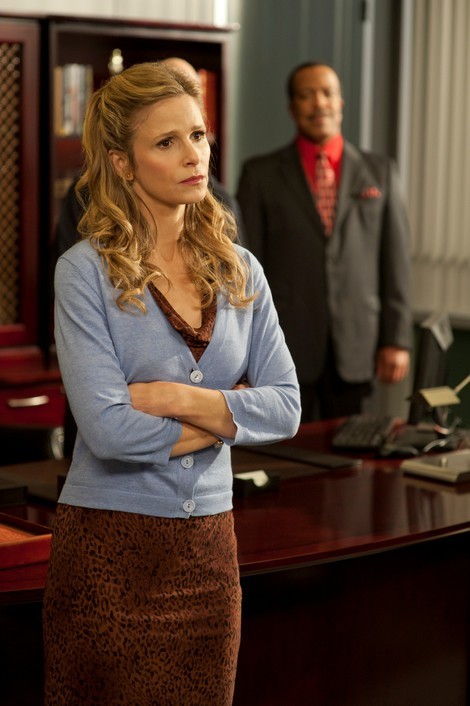 While NBC dominated the week with 'America's Got Talent,' which topped the charts once again, it didn't have much else to coo about. Its next highest-rated broadcast was a rerun of 'Betty White's Off Their Rockers' down in 42nd place.
CBS won the week among total viewers, of course buoyed by reruns, particularly 'The Big Bang Theory,' which nabbed 2nd place, as well as 'Two and a Half Men' and 'NCIS.' ABC, meanwhile, did quite well with 'The Bachelorette' finale and the 'Final Rose' special on Sunday. The show was tops among adults 18-49.
Fox did fine with 'Hell's Kitchen' and 'MasterChef' but was bested by TNT's 'The Closer,' which netted 6.36 million viewers, making it cable's most-watched show.
Here's a look at the Top 20:
1. "America's Got Talent" (Tuesday), NBC, 10.17 million viewers
2. "The Big Bang Theory," CBS, 8.99 million viewers
3. "The Bachelorette" (Sunday), ABC, 8.86 million viewers
4. "The Bachelorette: After the Final Rose," ABC, 8.80 million viewers
5. "America's Got Talent" (Wednesday), NBC, 7.61 million viewers
6. "60 Minutes," CBS, 7.46 million viewers
7. "Two and a Half Men" (8:30 p.m. Thursday), CBS, 7.43 million viewers
8. "NCIS," CBS, 7.20 million viewers
9. "The Bachelorette" (Monday), ABC, 7.16 million viewers
10. "The Closer," TNT, 6.36 million viewers
11. "Hell's Kitchen" (Monday), Fox, 6.33 million viewers
12. "MasterChef" (Monday), Fox, 6.33 million viewers
13. "Big Brother" (Thursday), CBS, 6.27 million viewers
14. "MasterChef" (Tuesday), Fox, 6.16 million viewers
15. "Hell's Kitchen" (Tuesday), Fox, 6.02 million viewers
16. "Rizzoli & Isles," TNT, 5.84 million viewers
17. "NCIS: Los Angeles," CBS, 5.80 million viewers
18. "Big Brother" (Wednesday), CBS, 5.78 million viewers
19. "Hawaii Five-0," CBS, 5.75 million viewers
20. "Person of Interest," CBS, 5.56 million viewers