TV Ratings: 'The Closer' Rocks It In Finale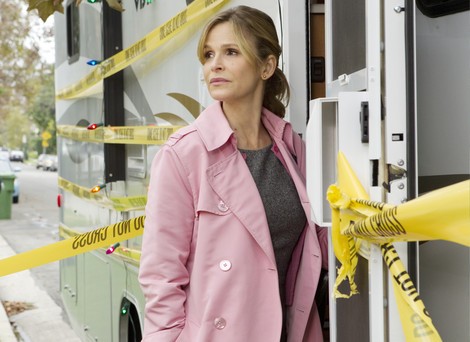 Without the Olympics to entertain us, viewers turned to cable last week. While shows like 'America's Got Talent' on NBC topped the chart, the finale of 'The Closer' closed out its run with over 9 million viewers, and would have placed third on the overall charts. Its spinoff, 'Major Crimes,' had a good debut with 7.2 million.
Otherwise, it was business as usual. 'The Big Bang Theory' was the top scripted program with 8 million viewers, good for 4th place. And Gordon Ramsey's new reality series, 'Hotel Hell,' attracted 5.1 million viewers, typical of his other programs. It narrowly missed out on placing in the top 20.
Here are the week's top broadcast programs:
Rank  Show                       Network   Viewers              Season Avg.
1.

America's Got Talent (Tue.)

NBC

10.0

11.9




 

2.

NFL: Colts/Steelers

NBC

9.5

--




 

3.

America's Got Talent (Wed.)

NBC

8.5

10.4




 

4.

Big Bang Theory

CBS

8.0

13.7




 

5.

60 Minutes

CBS

7.9

11.5




 

6.

NCIS

CBS

7.3

16.7




 

7.

Two and a Half Men (Thu.)

CBS

6.7

6.1




 

8.

Big Brother (Thu.)

CBS

6.6

6.4




 




Hell's Kitchen

Fox

6.6

7.1




 

10.

NCIS: Los Angeles

CBS

6.4

13.7




 

11.

Big Brother (Wed.)

CBS

6.1

6.8




 

12.

Big Brother (Sun.)

CBS

6.0

6.3




 




The Mentalist

CBS

6.0

6.0




 

14.

Masterchef (Tue.)

Fox

5.7

6.6




 

15.

Grimm

NBC

5.6

6.4




 

16.

America Got Talent (Wed.)

NBC

5.5

5.5




 

17.

CSI

CBS

5.4

10.8




 

18.

Criminal Minds

CBS

5.3

11.6




 

19.

Stars Earn Stripes

NBC

5.2

5.2




 




Wipeout

ABC

5.2

--