TV Ratings: 'The Bible' Dominates On The History Channel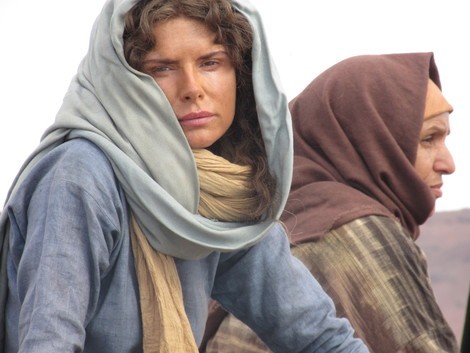 It was kind of a ho-hum week, ratings-wise, on the broadcast networks. Not so with cable, with History Channel's 'The Bible' snagging a whopping 13 million viewers. If included in broadcast rankings, the miniseries would have ranked 4th for the week.
AMC's 'The Walking Dead,' meanwhile, continues to scare up viewers. It  logged 11.3 million viewers, which would be good to crack the top 10.
Over on the broadcast networks, CBS dominated with 'NCIS' and 'NCIS: Los Angeles,' which took 1st and 2nd place, respectively. FOX, meanwhile, did fine with 'American Idol,' with the Wednesday edition nabbing more than 13 million viewers. Still, the show often attracted more than twice that in its heyday.
ABC was the only other network to place shows in the Top 20, led by 'Castle' and 'Modern Family.'
Here's a look at the Top 20 with cable programs included:
1. "NCIS," CBS, 20.69 million viewers
2. "NCIS: Los Angeles," CBS, 17.02 million viewers
3. "American Idol" (Wednesday), Fox, 13.30 million viewers
4. "The Bible," History, 13.10 million viewers
5. "American Idol" (Thursday), Fox, 12.56 million viewers
6. "60 Minutes," CBS, 12.02 million viewers
7. "The Walking Dead," AMC, 11.30 million viewers
8. "Castle," ABC, 10.77 million viewers
9. "The Big Bang Theory," CBS, 10.69 million viewers
10. "Golden Boy," CBS, 10.56 million viewers
11. "Modern Family," ABC, 10.53 million viewers
12. "2 Broke Girls," CBS, 10.41 million viewers
13. "Criminal Minds," CBS, 10.34 million viewers
14. "Mike & Molly," CBS, 9.79 million viewers
15. "Person of Interest," CBS, 9.52 million viewers
16. "CSI: Crime Scene Investigation," CBS, 9.44 million viewers
17. "The Amazing Race," CBS, 9.24 million viewers
18. "The Mentalist," CBS, 9.24 million viewers
19. "The Bachelor," ABC, 9.23 million viewers
20. "Survivor: Caramoan," CBS, 9.17 million viewers