TV Ratings: Oscars Reign, But Can't Top Grammys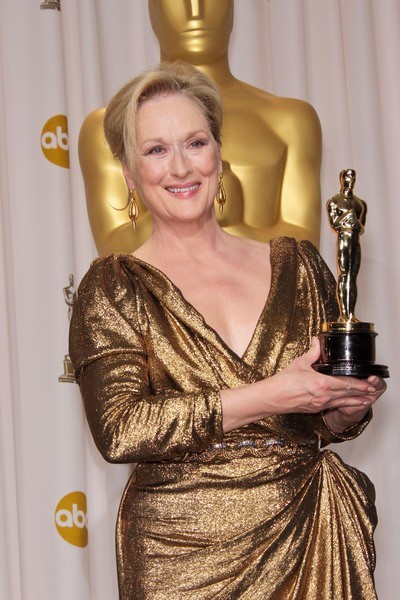 And the winner is…. The Oscars!
The 84th Annual Academy Awards was the top show of the week with 39.3 million viewers. The ceremony, which sported Billy Crystal as host and a surprise win for Meryl Streep, was up a tick from last year's numbers. However, the show couldn't top the unexpectedly stellar performance of the Grammys a couple of weeks ago. That show likely benefitted from Whitney Houston's sudden passing and Adele's surging popularity.
The Academy Awards propelled ABC to a rare weekly ratings win, with an average of 10.68 million. That was enough to top CBS (10.06 million), FOX (6.84 million), NBC (5.42 million) and the CW (1.14 million).
It's not very often that 'American Idol' ranks in 6th and 8th place, respectively. Signs the show is weakening: 'The Big Bang Theory,' which ranked number 5 for the week, beat 'Idol' outright for the first time, and 'The Voice' beat Thursday's edition of 'Idol,' albeit barely.
ABC's only bright spot apart from the Oscars and the pre-awards show (which was broken up into three installments) was 'Modern Family,' which ranked 16th for the week with 11.5 million viewers.
Generally, CBS continued to dominate, with the most shows in the Top 20, led by the stalwart 'NCIS,' which was the top-rated scripted series of the week. That's not particularly unusual these days. 'CSI,' which used to dominate the ratings, ranked in 15th place with new stars Ted Danson and Elisabeth Shue.
Here are the rankings:
| | | | | |
| --- | --- | --- | --- | --- |
| Rank | Show | Network | Day | Viewers |
| 1 | ACADEMY AWARDS | ABC | SUN | 39,341,000 |
| 2 | OSCAR'S RED CARPET LIVE - PT 3 | ABC | SUN | 24,068,000 |
| 3 | NCIS | CBS | TUE | 19,288,000 |
| 4 | OSCAR'S RED CARPET LIVE - PT 2 | ABC | SUN | 16,625,000 |
| 5 | THE BIG BANG THEORY | CBS | THURS | 16,198,000 |
| 6 | AMERICAN IDOL - WED | FOX | WED | 16,104,000 |
| 7 | THE VOICE | NBC | MON | 16,042,000 |
| 8 | AMERICAN IDOL - THURS | FOX | THURS | 15,644,000 |
| 9 | NCIS: LOS ANGELES | CBS | THURS | 15,468,000 |
| 10 | PERSON OF INTEREST | CBS | THURS | 14,555,000 |
| 11 | THE MENTALIST | CBS | THURS | 13,364,000 |
| 12 | TWO AND A HALF MEN | CBS | MON | 13,328,000 |
| 13 | CRIMINAL MINDS | CBS | WED | 12,778,000 |
| 14 | OSCAR'S RED CARPET LIVE - PT 1 | ABC | SUN | 12,577,000 |
| 15 | CSI | CBS | WED | 11,914,000 |
| 16 | MODERN FAMILY | ABC | WED | 11,537,000 |
| 17 | 2 BROKE GIRLS | CBS | MON | 11,374,000 |
| 18 | BLUE BLOODS | CBS | FRI | 11,349,000 |
| 19 | MIKE & MOLLY | CBS | MON | 11,333,000 |
| 20 | UNFORGETTABLE | CBS | TUE | 10,697,000 |