TV Ratings: 'NCIS' Tops 'American Idol'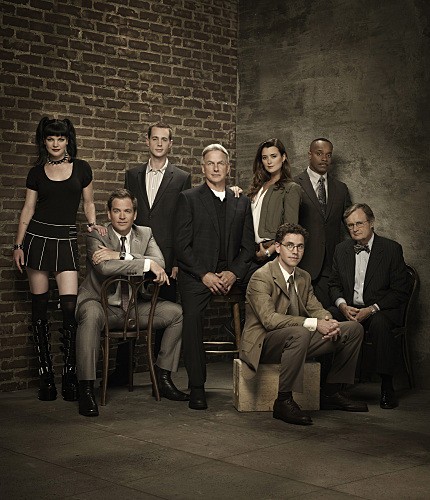 CBS had a big week. Not only did it claim the top show ('NCIS' on Tuesday) but it also had a whopping 16 of the Top 20 shows. Probably the only way other networks survive (*cough NBC cough*) is that CBS viewers tend to skew a bit older.
The good news for FOX was that 'American Idol' held steady this week, fending off director competitor 'The Big Bang Theory' (good for 6th place) as well as genre competitor 'The Voice,' which attracted over 16 million viewers in 4th.
Speaking of 'Big Bang,' has anyone noticed that it is starting to outpace its former lead-in 'Two and a Half Men'? The show is really hitting its stride, ratings-wise, while 'Men' is beginning to dip as interest in Ashton Kutcher wanes.
As for 'Big Bang''s lead-out, the new CBS comedy 'Rob,' which has been surprisingly successful, continues to slide. It shed nearly 5 million viewers of its lead-in. Still, it looks like a good bet to get a second season.
'Modern Family' was ABC's most-watched show by far with 11.2 million viewers in 12th place. The show often ranks even higher in the 18-49 demo, the key age range for advertisers.
Here's the week's Top 20 in viewers:
| | | | | |
| --- | --- | --- | --- | --- |
| Rank | Show | Network | Day | Viewers |
| 1 | NCIS | CBS | TUE | 19,586,000 |
| 2 | AMERICAN IDOL - WED | FOX | WED | 18,893,000 |
| 3 | AMERICAN IDOL - THURS | FOX | THURS | 16,713,000 |
| 4 | THE VOICE | NBC | MON | 16,278,000 |
| 5 | NCIS: LOS ANGELES | CBS | TUE | 16,147,000 |
| 6 | THE BIG BANG THEORY | CBS | THURS | 15,646,000 |
| 7 | THE MENTALIST | CBS | THURS | 13,549,000 |
| 8 | PERSON OF INTEREST | CBS | THURS | 13,161,000 |
| 9 | TWO AND A HALF MEN | CBS | MON | 12,453,000 |
| 10 | CRIMINAL MINDS | CBS | WED | 12,195,000 |
| 11 | 60 MINUTES | CBS | SUN | 11,779,000 |
| 12 | MODERN FAMILY | ABC | WED | 11,226,000 |
| 13 | CSI | CBS | WED | 11,087,000 |
| 14 | UNFORGETTABLE | CBS | TUE | 11,034,000 |
| 15 | MIKE & MOLLY | CBS | MON | 10,908,000 |
| 16 | BLUE BLOODS | CBS | FRI | 10,811,000 |
| 17 | SURVIVOR | CBS | WED | 10,795,000 |
| 18 | UNDERCOVER BOSS | CBS | FRI | 10,780,000 |
| 19 | ROB | CBS | THURS | 10,653,000 |
| 20 | 2 BROKE GIRLS | CBS | MON | 10,481,000 |