TV Ratings: 'NCIS' Reclaims Top Spot ' While Game Of Thrones' Premiere Scores Big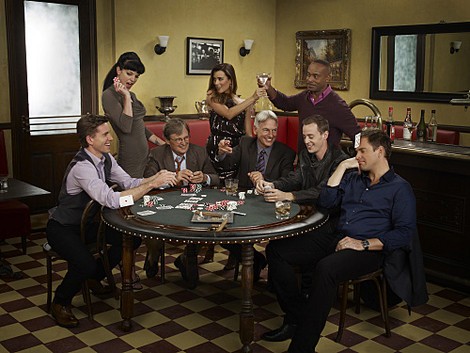 Once again, every network had at least something to cheer about. CBS had a strong showing, not only from its usual procedurals, but also NCAA basketball over the weekend. It's not very often a Top 5 show airs on Saturday. That's barely happened since 'The Golden Girls' was on the air.
The network's 'NCIS' was tops with a new episode, but it was followed closely by the new season of ABC's 'Dancing with the Stars.' That show also helped 'Castle' and 'Body of Proof' perform stronger than usual.
'American Idol' and 'The Voice,' in particular, haven't exactly been reigning lately. The two editions of 'Idol' placed in the Top 5, but not the usual top two spots it used to occupy in past years. And NBC's 'The Voice' fell out of the Top 10, all the way to #13 with nearly 12 million viewers.
In the 18-49 demo, basketball, 'American Idol,' 'The Big Bang Theory' and 'The Voice' all placed in the Top 5.
HBO showed huge numbers in its season two premiere of 'Game of Thrones' on Sunday night. It averaged some 3.9 million viewers, up 74 percent from its season one premiere, which is only available in one-third of television homes.
Here are the week's rankings:
| | | | | |
| --- | --- | --- | --- | --- |
| Rank | Show | Network | Day | Viewers |
| 1 | NCIS | CBS | TUE | 18,619,000 |
| 2 | DANCING WITH THE STARS | ABC | MON | 17,961,000 |
| 3 | AMERICAN IDOL - WED | FOX | WED | 17,871,000 |
| 4 | NCAA BASKETBALL | CBS | SAT | 16,603,000 |
| 5 | AMERICAN IDOL - THURS | FOX | THURS | 15,875,000 |
| 6 | DANCING WITH THE STARS - RESULTS | ABC | TUE | 15,743,000 |
| 7 | NCIS: LOS ANGELES | CBS | TUE | 14,753,000 |
| 8 | PERSON OF INTEREST | CBS | THURS | 14,588,000 |
| 9 | THE MENTALIST | CBS | THURS | 13,615,000 |
| 10 | THE BIG BANG THEORY | CBS | THURS | 13,956,000 |
| 11 | NCAA BASKETBALL | CBS | SAT | 13,605,000 |
| 12 | ACM AWARDS | CBS | SUN | 13,087,000 |
| 13 | THE VOICE | NBC | MON | 11,996,000 |
| 14 | CASTLE | ABC | MON | 11,874,000 |
| 15 | BLUE BLOODS | CBS | FRI | 10,717,000 |
| 16 | DANCING WITH THE STARS | ABC | TUE | 10,696,000 |
| 17 | UNFORGETTABLE | CBS | TUE | 10,510,000 |
| 18 | 60 MINUTES | CBS | SUN | 10,086,000 |
| 19 | BODY OF PROOF | ABC | TUE | 9,722,000 |
| 20 | CSI: NY | CBS | FRI | 9,453,000 |