TV Ratings: NBC On Solid Ground - For Now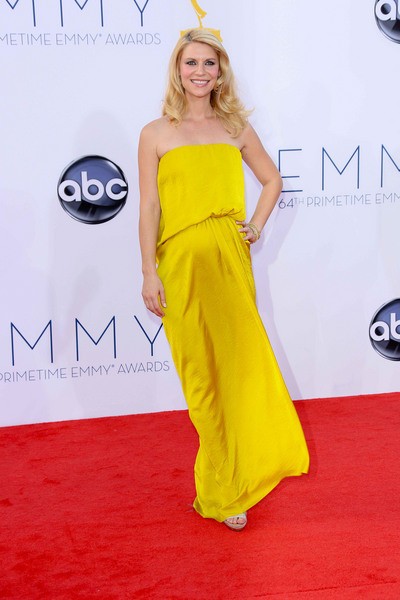 Just before the big premiere week, NBC continues to dominate (surprisingly) thanks to strong performances from 'The Voice,' football on Sunday and new shows like 'Go On' (which placed 14th for the week with over 9 million viewers).
FOX did pretty well for the week too, led by the Emmy Awards (up from last year) with 13.26 million viewers. The network also scored with 'The X Factor' (11th and 12th place, respectively), as well as 'Bones' and a resurgent 'Glee' (20th place with 7.46 million viewers).
CBS, which will probably perk up next week, was led by '60 Minutes' and 'Survivor: Philippines' as well as reruns of 'NCIS' and 'The Big Bang Theory.' ABC barely registered, but that will change in next week's final numbers, which will include the hit 'Modern Family.'
Here's a look at the Top 20:
1. "Sunday Night Football," NBC, 21.27 million viewers
2. "Monday Night Football," ESPN, 15.52 million viewers
3. "Sunday Night Football Kickoff Show," NBC, 14.67 million viewers
4. "The Voice" (Tuesday), NBC, 13.60 million viewers
5. "The Voice" (Monday), NBC, 13.57 million viewers
6. "64th Annual Primetime Emmy Awards," ABC, 13.26 million viewers
7. "60 Minutes," CBS, 12.64 million viewers
8. "Revolution," NBC, 11.65 million viewers
9. "Survivor: Philippines," CBS, 11.37 million viewers
10. "NCIS," CBS," 10.25 million viewers
11. "The X Factor" (Thursday), Fox, 10.15 million viewers
12. "The X Factor" (Wednesday), Fox, 9.54 million viewers
13. "The Big Bang Theory" (8:30 p.m. Thursday), , CBS, 9.32 million viewers
14. "Go On," NBC, 9.28 million viewers
15. "Football Night in America" (Part 3), NBC, 8.70 million viewers
16. "NCIS: Los Angeles," CBS, 8.09 million viewers
17. "Bones," Fox, 7.98 million viewers
18. "The Big Bang Theory" (8 p.m. Thursday), CBS, 7.91 million viewers
19. "20/20" (Tuesday), ABC, 7.48 million viewers
20. "Glee," Fox, 7.46 million viewers