TV Ratings: NBC Has A Good Week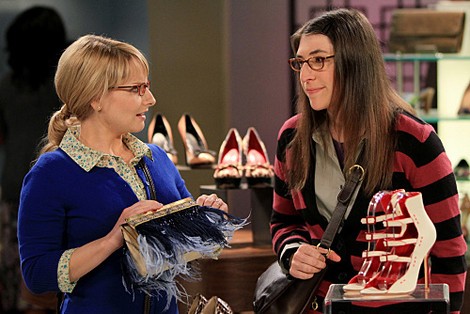 Even though CBS was the top network in the ratings last week with 9.34 million viewers, NBC must be marveling at its second-place finish with 8.83 million. That's its best showing in several months and shows that the Peacock network is on its way to digging out of its 4th place hole from the last several seasons.
NBC also had the week's top show yet again with 'Sunday Night Football,' which averaged nearly 21 million viewers.  With Tuesday shows like 'NCIS' taking a rest because of election coverage, CBS' 'The Big Bang Theory' managed to finish in 2nd place for the week with a high 16.69 million viewers.
ABC did well with 'Dancing With the Stars' and 'Modern Family,' good for 6th and 8th place, respectively.
Here's a look at the Top 20, with all election coverage shows included:
1. "Sunday Night Football," NBC, 20.86 million viewers
2. "The Big Bang Theory," CBS, 16.68 million viewers
3. "Sunday Night Football Kickoff Show," NBC, 15.56 million viewers
4. "Person of Interest," CBS, 14.87 million viewers
5. "Two and a Half Men," CBS, 14.07 million viewers
6. "Dancing with the Stars" (Monday), ABC, 13.48 million viewers
7. "Monday Night Football," ESPN, 12.86 million viewers
8. "Modern Family," ABC, 12.43 million viewers
9. "Criminal Minds," CBS, 12.09 million viewers
10. "Decision 2012," NBC, 12.01 million viewers
11. "The Voice" (Monday), NBC, 11.93 million viewers
12. "America's Election Headquarters" (9 p.m. Tuesday), Fox News Channel, 11.79 million viewers
13. "America's Election Headquarters" (10 p.m. Tuesday), Fox News Channel, 11.61 million viewers
14. "60 Minutes," CBS, 11.39 million viewers
15. "Blue Bloods," CBS, 11.32 million viewers
16. "America's Election Headquarters" (8 p.m. Tuesday), Fox News Channel, 10.96 million viewers
17. "Elementary," CBS, 10.90 million viewers
18. "The Voice" (Wednesday), NBC, 10.47 million viewers
19. "Vote 2012," ABC, 10.38 million viewers
20. "CSI: Crime Scene Investigation," CBS, 10.33 million viewers