TV Ratings: Hoops Are Tops, 'Person Of Interest' Stays Strong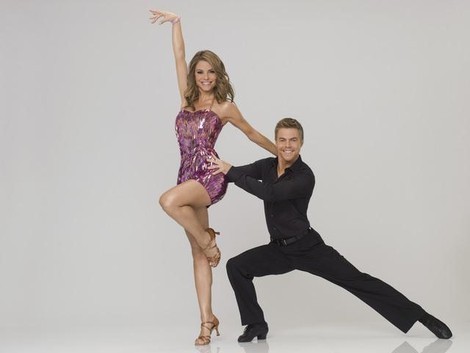 Boy, this was a pretty uneventful Ratings week. The NCAA finale was tops, not surprisingly. In a sea of repeats, 'American Idol' fared well, while CBS' 'Person of Interest' continues to climb, and was in fact the network's top-rated scripted show last week.
On the reality side, 'Dancing With the Stars' continues to perform fairly well, and is obviously a boon to ABC. The network didn't have much to cheer about, aside from 'Castle' riding the former show's lead-in. And NBC has cause to be worried about 'The Voice,' which continues to fall. Once competitive with 'American Idol,' this week it fell out of the Top 15. Viewers just don't seem as interested in the live episodes.
Over on pay cable, 'Game of Thrones' continued to perform well, nearly matching last week's premiere. HBO renewed the show for a third season.
Here are the Top 20 network shows for the week:
| | | | | |
| --- | --- | --- | --- | --- |
| Rank | Show | Network | Day | Viewers |
| 1 | NCAA BASKETBALL | CBS | MON | 20,869,000 |
| 2 | AMERICAN IDOL - WED | FOX | WED | 17,091,000 |
| 3 | DANCING WITH THE STARS | ABC | MON | 16,868,000 |
| 4 | DANCING WITH THE STARS - RESULTS | ABC | TUE | 15,606,000 |
| 5 | AMERICAN IDOL - THURS | FOX | THURS | 14,342,000 |
| 6 | PERSON OF INTEREST | CBS | THURS | 13,690,000 |
| 7 | THE BIG BANG THEORY | CBS | THURS | 13,295,000 |
| 8 | THE MENTALIST | CBS | THURS | 12,591,000 |
| 9 | CSI | CBS | WED | 12,062,000 |
| 10 | 60 MINUTES | CBS | SUN | 11,726,000 |
| 11 | CASTLE | ABC | MON | 11,691,000 |
| 12 | PRELUDE TO A CHAMPIONSHIP | CBS | MON | 11,468,000 |
| 13 | NCIS | CBS | TUE | 11,445,000 |
| 14 | CRIMINAL MINDS | CBS | WED | 11,338,000 |
| 15 | BLUE BLOODS | CBS | FRI | 10,921,000 |
| 16 | THE VOICE | NBC | MON | 10,830,000 |
| 17 | BODY OF PROOF | ABC | TUE | 10,513,000 |
| 18 | SURVIVOR | CBS | WED | 10,360,000 |
| 19 | DANCING WITH THE STARS ENCORE | ABC | TUE | 9,657,000 |
| 20 | THE AMAZING RACE | CBS | SUN | 9,182,000 |