TV Ratings: End Of 'Dexter' Kills Rivals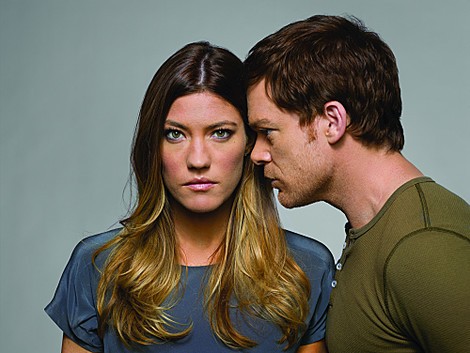 During the first week of some season premieres, no show could top football or the Emmys. The latter show, hosted by Neil Patrick Harris, was up by several million viewers, to 17.76 million, ranking #2 for the week behind NFL Football.
FOX's 'Sleepy Hollow' was the first big debut, and it didn't disappoint: The drama took in a very promising 10.1 million viewers on Monday. The season premiere of 'New Girl' did fine with 5.5 million viewers, but 'The Mindy Project' tanked with 3.8 million.
There were finales galore, too, mostly on cable: The end of 'Dexter' set a Showtime record with 2.8 million viewers, while 'Devious Maids' signed off for Lifetime with a series-high 3 million.
Here's a look at the Top 20 broadcast programs for the week:
1. NFL Football: Chicago at Pittsburgh, NBC, 20.51 million
2. Emmy Awards, CBS, 17.76 million
3. Dancing With the Stars, ABC, 16.04 million
4. Sunday Night NFL Pre-Kick Show, NBC, 14.55 million
5. NFL Football: Pittsburgh at Cincinnati, ESPN, 14.33 million
6. Under the Dome, CBS, 12.1 million
7. America's Got Talent (Wednesday), NBC, 11.49 million
8. America's Got Talent (Tuesday), NBC, 11.19 million
9. NCIS, CBS, 10.64 million
10. Sleepy Hollow, Fox, 10.1 million
11. Football Night in America, NBC, 9.76 million
12. Survivor, CBS, 9.73 million
13. Duck Dynasty, A&E, 9.43 million
14. NFL Football: Kansas City at Philadelphia, NFLN, 9.37 million
15. The Big Bang Theory, CBS, 8.95 million
16. The Big Bang Theory (Thursday, 9 p.m.), CBS, 8.01 million
17. NCIS: Los Angeles, CBS, 7.99 million
18. Bones, Fox, 7.76 million
19. Two and a Half Men, CBS, 7.03 million
20. Shark Tank, ABC, 6.86 million