TV Ratings: 'Dancing On Top,' 'Game Of Thrones' Hits Season High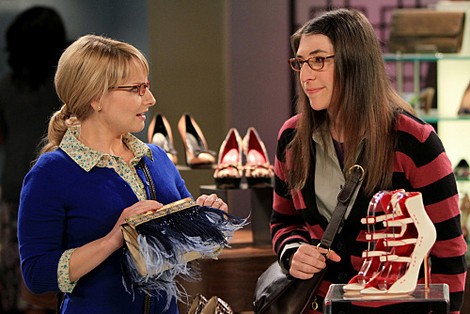 CBS, per usual, has reason to celebrate this week. While some of its programs, such as NCIS, were in reruns and attracted fewer viewers than usual, others soared. 'Person of Interest' has maintained the momentum it's been gaining this season and was the network's top show in 5th place with nearly 13 million viewers. 'The Big Bang Theory,' also airing on Thursday, also did well.
'Dancing With the Stars' was the top show of the week, while the results show placed 4th. 'American Idol' placed 2nd and 3rd, respectively. Since going live, 'The Voice' continues to slip, coming in at #11 with just over 10 million viewers.
Over on pay cable, 'Veep' slipped from last week. No matter: The show, along with 'Girls,' has already been renewed for a second season. HBO's 'Game of Thrones,' meanwhile, hit a season high with 3.9 million viewers.
Here's the week's Top 20:
| | | | | |
| --- | --- | --- | --- | --- |
| Rank | Program | Network | Day | Viewers |
| 1 | DANCING WITH THE STARS | ABC | MON | 17,620,000 |
| 2 | AMERICAN IDOL - WED | FOX | WED | 16,870,000 |
| 3 | AMERICAN IDOL - THURS | FOX | THURS | 14,870,000 |
| 4 | DANCING WITH THE STARS - RESULTS | ABC | TUE | 14,540,000 |
| 5 | PERSON OF INTEREST | CBS | THURS | 12,730,000 |
| 6 | THE BIG BANG THEORY | CBS | THURS | 12,650,000 |
| 7 | NCIS | CBS | TUE | 12,410,000 |
| 8 | THE MENTALIST | CBS | THURS | 12,030,000 |
| 9 | 20/20: SPECIAL EDITION | ABC | THURS | 10,690,000 |
| 10 | BLUE BLOODS | CBS | FRI | 10,470,000 |
| 11 | THE VOICE | NBC | MON | 10,310,000 |
| 12 | 60 MINUTES | CBS | SUN | 10,000,000 |
| 13 | THE GOOD WIFE | CBS | SUN | 9,970,000 |
| 14 | SURVIVOR | CBS | WED | 9,810,000 |
| 15 | NCIS: LOS ANGELES | CBS | TUE | 9,660,000 |
| 16 | GREY'S ANATOMY | ABC | THURS | 9,450,000 |
| 17 | ONCE UPON A TIME | ABC | SUN | 9,200,000 |
| 18 | CSI: NY | CBS | FRI | 9,130,000 |
| 19 | THE VOICE - RESULTS | NBC | TUE | 8,930,000 |
| 20 | THE AMAZING RACE | CBS | SUN | 8,600,000 |