TV Ratings: CBS Wins Big Week, But NBC Tops Sweeps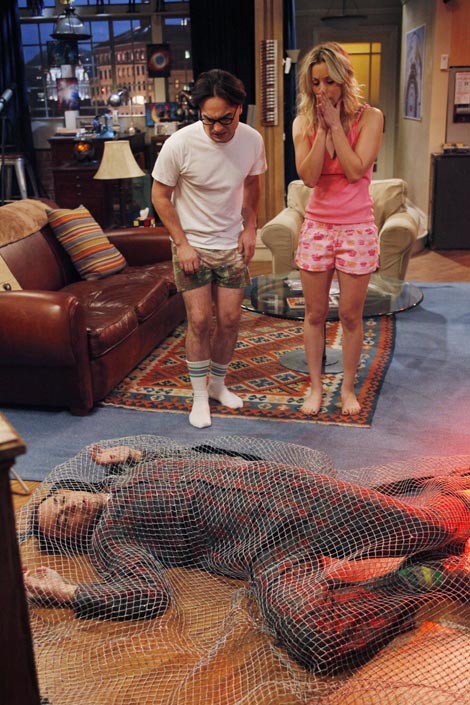 CBS handily won the week, hitting a series-high with 'The Bing Bang Theory,' but NBC is poised to claim the November sweeps crown among viewers 18-49.
The Eye Network had 11 of the top 20 shows, topped by 'Big Bang,' with over 17 million viewers, good for second place behind 'Sunday Night Football.' 'Two and a Half Men,' 'NCIS,' 'NCIS: Los Angeles' and 'Person of Interest' also placed strongly in the Top 10.
For the week, FOX struggled, and ABC was buoyed only by 'Modern Family' and 'Dancing With the Stars.' NBC, which did fine with football and 'The Voice,' surprised even itself by nabbing its first sweeps title in nine years. Stranger things have happened, but it's still a bit of a shock. Remember the days of 'The Jay Leno Show' in primetime? Oooof.
Here's a look at the Top 20 for the week:
1. "Sunday Night Football," NBC, 18.16 million viewers
2. "The Big Bang Theory," CBS, 17.63 million viewers
3. "NCIS," CBS, 17.05 million viewers
4. "NCIS: Los Angeles," CBS, 15.77 million viewers
5. "Person of Interest," CBS, 14.57 million viewers
6. "60 Minutes," CBS, 14.04 million viewers
7. "Two and a Half Men," CBS, 13.87 million viewers
8. "Dancing with the Stars" (Monday), ABC, 13.79 million viewers
9. "Sunday Night Football Kickoff Show," NBC, 12.91 million viewers
10. "Monday Night Football," ESPN, 12.82 million viewers
11. "Criminal Minds," CBS, 12.20 million viewers
12. "Dancing with the Stars: The Results Show," ABC, 12.11 million viewers
13. "Modern Family," ABC, 11.89 million viewers
14. "The Voice" (Monday), NBC, 11.63 million viewers
15. "The Voice" (Tuesday), NBC, 11.15 million viewers
16. "CSI: Crime Scene Investigation," CBS, 11.01 million viewers
17. "Elementary," CBS, 10.75 million viewers
18. "Vegas," CBS, 10.41 million viewers
19. "Castle," ABC, 10.08 million viewers
20. "Survivor: Philippines," CBS, 10.06 million viewers