TV Ratings: CBS Tops, NBC Wins Demo, ABC Scores With CMA Awards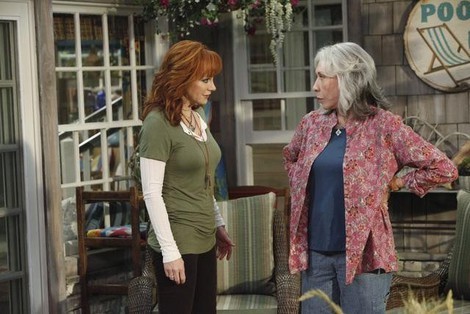 Most of the networks (perhaps with the exception of FOX) had something to brag about in last week's ratings race. NBC scored the top show yet again with 'Sunday Night Football,' did well with 'The Voice' and was tops in the 18-49 demo; ABC placed in the Top 10 with the CMA Awards and had a strong start with Reba McEntire's 'Malibu Country'; and CBS, as usual, selfishly ate up at least half of the Top 20.
There was mixed news for ABC, though: The CMA Awards hit an all-time network broadcast low, while 'Malibu Country' was ravaged by critics. Still, it improved on its lead-in, 'Last Man Standing,' adding about a million viewers.
Here's a look at the Top 10:
1. "Sunday Night Football," NBC, 21.76 million viewers
2. "NCIS," CBS, 18.83 million viewers
3. "60 Minutes, CBS," 16.30 million viewers
4."NCIS: Los Angeles," CBS, 16.28 million viewers
5. "The Big Bang Theory," CBS, 15.90 million viewers
6. "Sunday Night Football Kickoff Show," NBC, 15.58 million viewers
7. "Dancing With the Stars" (Monday), ABC, 13.90 million viewers
8. "CMA Awards," ABC, 13.68 million viewers
9. "Person of Interest," CBS, 13.60 million viewers
10. "Two and a Half Men," CBS, 12.65 million viewers