TV Ratings: CBS, NBC Continue To Rule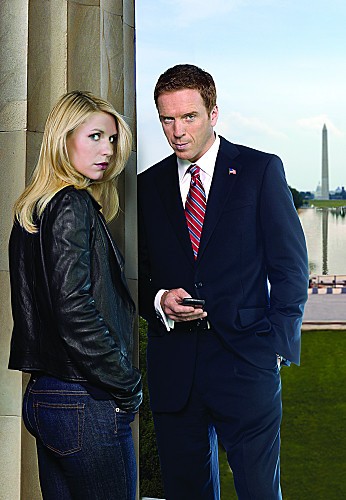 The trends of the TV season are continuing in the ratings: In the fourth week, CBS was tops among total viewers, with 10.33 million. NBC, while third in total viewers with 7.49 million, managed to win the 18-49 demo for the fourth straight week, still its best showing in a decade.
NBC's 'Sunday Night Football' was once again the top show of the week, attracting 17.47 million viewers. A resurgent '60 Minutes' finished second with 15.86 million, followed closely by a new episode of 'The Big Bang Theory' with 15.73 million sets of eyeballs. The latter show has certainly become the network's comedy tentpole.
ABC had an OK week, finishing second in total viewers thanks to shows like 'Dancing With the Stars,' which placed 5th for the week.  The presidential debates drew quite a sizable audience on the whole, although it attracted fewer viewers than the first two debates.
Over on cable, Showtime's Emmy-winning 'Homeland' saw viewership rise for its second season. It was renewed for a third season this week.
Here's a look at the Top 20 broadcast programs:
1. "Sunday Night Football," NBC, 17.47 million viewers
2. "60 Minutes," CBS, 15.86 million viewers
3. "The Big Bang Theory," CBS, 15.73 million viewers
4. "Person of Interest," CBS, 13.93 million viewers
5. "Dancing with the Stars" (Monday), ABC, 13.64 million viewers
6. "Two and a Half Men," CBS, 13.60 million viewers
7. "The Voice" (Monday), NBC, 13.01 million viewers
8. "Dancing with the Stars: The Results Show," ABC, 12.92 million viewers
9. "Monday Night Football," ESPN, 12.84 million viewers
10. "Modern Family," ABC, 12.28 million viewers
11. "Sunday Night Football Kickoff Show," NBC, 12.04 million viewers
12. "The Voice" (Tuesday), NBC, 12.04 million viewers
13. "Criminal Minds," CBS, 11.81 million viewers
14. "Debate Analysis," NBC, 11.37 million viewers
15. "Castle," ABC, 10.94 million viewers
16. "Elementary," CBS, 10.91 million viewers
17. "CSI: Crime Scene Investigation," CBS, 10.64 million viewers
18. "Survivor: Philippines," CBS, 10.43 million viewers
19. "Blue Bloods," CBS, 10.29 million viewers
20. "The Good Wife," CBS, 10.02 million viewers