TV Ratings: CBS Hits Season Highs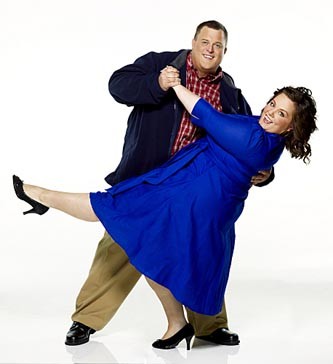 CBS continued its domination this TV season last week, winning for the eighth time in 10 weeks. It even hit season highs for several series, including 'Mike & Molly' and 'The Amazing Race.' The network's 'NCIS' and 'The Big Bang Theory' attracted 19.76 million and 17.25 million viewers, respectively, good for 2nd and 3rd place.
1st place was claimed by NBC's 'Sunday Night Football.' While that was the network's only Top 20 entry besides 'The Voice,' it tied CBS for the 18-49 demo win, continuing a surprising streak this season.
ABC, meanwhile, settled for second place among total viewers, topped by 'Dancing With the Stars,' which actually hit a record low. Still, with that and 'Modern Family,' ABC had more to sing about than FOX, which sank to 5.2 million viewers for the week. It had better hope that its Winter-Spring crop, including 'American Idol,' turns its nosedive around.
Here's a look at the Top 20:
1. "Sunday Night Football," NBC, 20.42 million viewers
2. "NCIS," CBS, 19.76 million viewers
3. "The Big Bang Theory," CBS, 17.25 million viewers
4. "Dancing with the Stars: The Results Show," ABC, 16.73 million viewers
5. "Dancing with the Stars" (Monday), ABC, 16.30 million viewers
6. "60 Minutes," CBS, 16.15 million viewers
7. "Sunday Night Football Kickoff Show," NBC, 14.57 million viewers
8. "NCIS: Los Angeles," CBS, 14.49 million viewers
9. "Person of Interest," CBS, 14.43 million viewers
10. "Two and a Half Men," CBS, 13.74 million viewers
11. "Criminal Minds," CBS, 12.37 million viewers
12. "The Voice" (Monday), NBC, 12.17 million viewers
13. "CSI: Crime Scene Investigation," CBS, 12.11 million viewers
14. "Modern Family," ABC, 12.01 million viewers
15. "2 Broke Girls," CBS, 11.74 million viewers
16. "The Voice," (Tuesday), NBC, 11.57 million viewers
17. "Blue Bloods," CBS, 11.31 million viewers
18. "Mike & Molly," CBS, 11.30 million viewers
19. "Football Night in America" (Part 3), NBC, 11.07 million viewers
20. "Monday Night Football," ESPN, 10.78 million viewers