TV Ratings: CBS, FOX Dominate, PBS Impresses With 'Sherlock'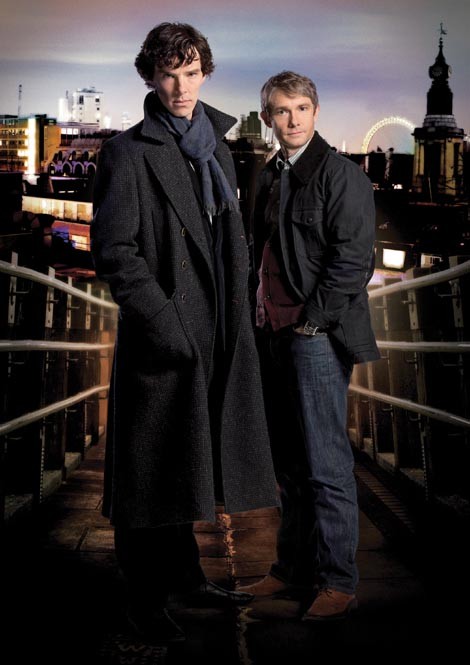 CBS dominated the ratings last week with 14 of the Top 25 programs. But FOX managed to tie it in the 18-49 demo with a 2.2 rating. 'NCIS' was tops again, while 'American Idol' performed quite strongly, particularly on Wednesday.
'The Big Bang Theory' performed well for CBS, making it the most-watched comedy and the third-most watched scripted program after both 'NCIS' shows. 'Person of Interest' and 'The Mentalist' also placed in the Top 10 for the network.
NBC had to settle for 20th place for 'The Voice,' its only program to crack the overall Top 20. ABC, meanwhile, found success with 'Modern Family' (#18), 'Castle' (#13) and 'Dancing With the Stars,' of course. The latter program placed fourth and seventh, respectively.
PBS has also performed well this year on Sunday nights. While it couldn't quite match 'Downton Abbey''s 4.2 million season opener, 'Sherlock''s first episode in the new series notched an impressive 3.2 million viewers.
Here's a rundown of the Top 20 shows:
| | | | | |
| --- | --- | --- | --- | --- |
| Rank | Show | Network | Day | Viewers |
| 1 | NCIS | CBS | TUE | 17,580,000 |
| 2 | AMERICAN IDOL - WED | FOX | WED | 16,660,000 |
| 3 | DANCING WITH THE STARS | ABC | MON | 16,200,000 |
| 4 | AMERICAN IDOL - THURS | FOX | THURS | 15,560,000 |
| 5 | NCIS: LOS ANGELES | CBS | TUE | 15,210,000 |
| 6 | THE BIG BANG THEORY | CBS | THURS | 13,910,000 |
| 7 | DANCING WITH THE STARS - RESULTS | ABC | TUE | 13,870,000 |
| 8 | PERSON OF INTEREST | CBS | THURS | 13,270,000 |
| 9 | THE MENTALIST | CBS | THURS | 12,940,000 |
| 10 | 60 MINUTES | CBS | SUN | 11,730,000 |
| 11 | CRIMINAL MINDS | CBS | WED | 11,470,000 |
| 12 | TWO AND A HALF MEN | CBS | MON | 11,320,000 |
| 13 | CASTLE | ABC | MON | 11,080,000 |
| 14 | HAWAII FIVE-O | CBS | MON | 10,910,000 |
| 15 | UNFORGETTABLE | CBS | TUE | 10,660,000 |
| 16 | BLUE BLOODS | CBS | FRI | 10,360,000 |
| 17 | MIKE & MOLLY | CBS | MON | 10,160,000 |
| 18 | MODERN FAMILY | ABC | WED | 10,060,000 |
| 19 | CSI | CBS | WED | 9,750,000 |
| 20 | THE VOICE | NBC | MON | 9,520,000 |