TV Ratings: CBS Dominates With 12 Of The Top 20 Shows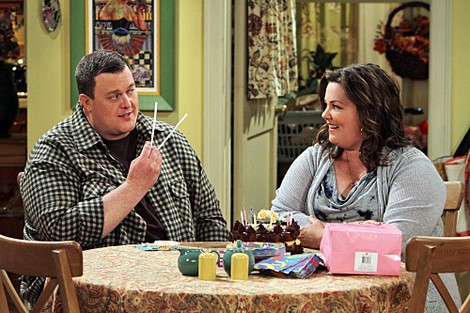 If the latest TV ratings week was a final exam, CBS would get an A+ and NCIS would graduate at the top of the class. The stalwart once again topped the Nielsen ratings, besting all other scripted and reality programming, even as American Idol geared up for its finale.
'NCIS' attracted over 19 million viewers and spinoff NCIS: Los Angeles got over 15 million. By comparison, the Wednesday and Thursday editions of "Idol' attracted 17.7 million and 16.4 million, respectively.
CBS had 12 of the Top 20 shows, including Person of Interest, The Mentalist and How I Met Your Mother. Mike & Molly actually bested its lead-in Two and a Half Men by about 200,000 viewers. Meanwhile, Tom Selleck showed that he's still got it, at least with older viewers. His latest Jesse Stone movie garnered nearly 13 million sets of eyeballs, good for 10th place.
NBC was aided only by both editions of America's Got Talent, which placed 15th and 16th. Once scripted fare finishes for the season, the show will likely top the charts more often. ABC, meanwhile, did well with Dancing With the Stars, of course. Its top scripted show was Grey's Anatomy, followed closely by Modern Family.
Here's a look at the Top 20:
| | | | | |
| --- | --- | --- | --- | --- |
| Rank | Show | Network | Day | Viewers |
| 1 | NCIS | CBS | TUE | 19,054,000 |
| 2 | AMERICAN IDOL - WED | FOX | WED | 17,682,000 |
| 3 | AMERICAN IDOL - THURS | FOX | THURS | 16,404,000 |
| 4 | DANCING WITH THE STARS | ABC | MON | 15,792,000 |
| 5 | NCIS: LOS ANGELES | CBS | TUE | 15,194,000 |
| 6 | CRIMINAL MINDS | CBS | WED | 13,676,000 |
| 7 | PERSON OF INTEREST | CBS | THURS | 13,474,000 |
| 8 | DANCING WITH THE STARS - RESULTS | ABC | TUE | 13,228,000 |
| 9 | THE MENTALIST | CBS | THURS | 13,092,000 |
| 10 | JESSE STONE: BENEFIT OF THE DOUBT | CBS | SUN | 12,932,000 |
| 11 | MIKE & MOLLY | CBS | MON | 11,787,000 |
| 12 | TWO AND A HALF MEN | CBS | MON | 11,547,000 |
| 13 | GREY'S ANATOMY | ABC | THURS | 11,443,000 |
| 14 | HAWAII FIVE-O | CBS | MON | 11,422,000 |
| 15 | AMERICA'S GOT TALENT - TUE | NBC | TUE | 10,583,000 |
| 16 | AMERICA'S GOT TALENT - MON | NBC | MON | 10,480,000 |
| 17 | 60 MINUTES - SPECIAL | CBS | SUN | 9,801,000 |
| 18 | 60 MINUTES | CBS | SUN | 9,359,000 |
| 19 | MODERN FAMILY | ABC | WED | 9,359,000 |
| 20 | HOW I MET YOUR MOTHER | CBS | THURS | 8,575,000 |