TV Ratings: CBS Carries The Week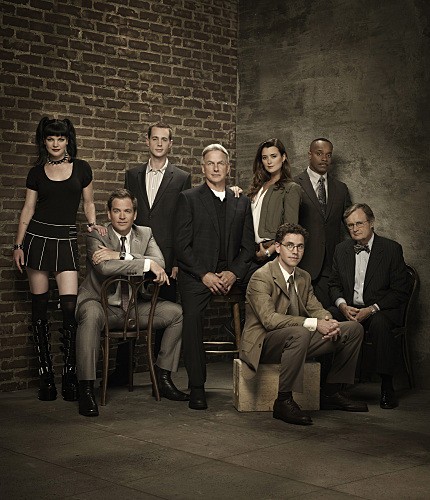 CBS was tops in the ratings last week, thanks mostly to its most-watched program, 'NCIS,' which nabbed more than 19 million viewers and the number one slot. The Eye Network also had three of the top six programs, including 'NCIS: Los Angeles.' 'The Big Bang Theory' and other hits were in repeats.
Despite a lower-than-usual Spring start, ABC's 'Dancing With the Stars' did well with more than 17 million viewers, besting both editions of FOX's 'American Idol' by several million viewers. That show averaged 12.94 and 11.93 million viewers on Wednesday and Thursday, respectively. Remember the days when the show could top 30 million? Me neither.
NBC barely registered, although it should do better with the return of 'The Voice' when next week's numbers come out.
Here's a look at the Top 20, including the top cable programs:
1. "NCIS," CBS, 19.79 million viewers
2. "Dancing with the Stars," ABC, 17.06 million viewers
3. "NCIS: Los Angeles," CBS, 16.84 million viewers
4. "American Idol" (Wednesday), Fox, 12.94 million viewers
5. "American Idol" (Thursday), Fox, 11.93 million viewers
6. "Criminal Minds," CBS, 11.58 million viewers
7. "Castle," ABC, 11.26 million viewers
8. "The Walking Dead," AMC, 10.99 million viewers
9. "CSI: Crime Scene Investigation," CBS, 10.53 million viewers
10. "60 Minutes," CBS, 10.50 million viewers
11. "The Bible," History, 10.27 million viewers
12. "Survivor: Caramoan," CBS, 9.79 million viewers
13. "Dancing with the Stars: Exclusive First Look," ABC, 9.76 million viewers
14. "The Good Wife," CBS, 9.59 million viewers
15. "Grey's Anatomy," ABC, 9.39 million viewers
16. "The Amazing Race," CBS, 9.33 million viewers
17. "Golden Boy," CBS, 9.26 million viewers
18. "Splash," ABC, 9.02 million viewers
19. "Hawaii Five-0," CBS, 8.99 million viewers
20. "2 Broke Girls," CBS, 8.56 million viewers