TV Ratings: Basketball A Slam Dunk For ABC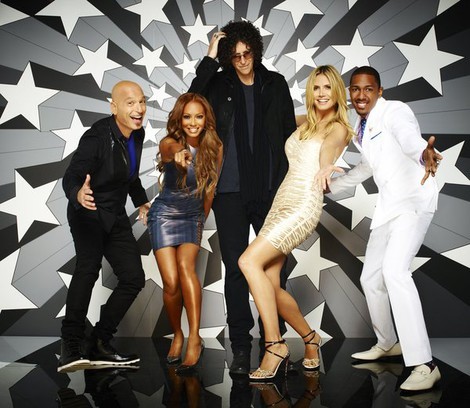 A lot of people spend their time going out for ice cream rather than watching TV in the summertime. Ratings typically dwindle, and in rerun-land, atypical programs often claim the top spots. Last week, NBA Finals games nabbed the Top 3 spots on both ABC and TNT.
NBC had a pretty good week, topped by 'The Voice' and 'America's Got Talent' in 4th and 5th place, respectively. CBS had to settle having seven reruns in the Top 20, although its Tony Awards broadcast did well in 11th place. With 'American Idol' out the window for now, FOX had only one show in the Top 20, 'Masterchef,' which averaged 6 million viewers.
Here's a look at the Top 20, with cable included:
1. NBA Finals: San Antonio vs. Miami (Sunday), ABC, 14.57 million.
2. NBA Finals: San Antonio vs. Miami (Thursday), ABC, 14.24 million.
3. NBA Playoffs: Indiana vs. Miami (Monday), TNT, 11.57 million.
4. The Voice (Monday), NBC, 11.29 million.
5. America's Got Talent (Tuesday), NBC, 11.22 million.
6. The Voice (Tuesday), NBC, 10.87 million.
7. The Big Bang Theory, CBS, 9.4 million.
8. 60 Minutes, CBS, 9.3 million.
9. NCIS, CBS, 8.94 million.
10. NCIS: Los Angeles, CBS, 7.88 million.
11. Tony Awards, CBS, 7.3 million.
12. Two and a Half Men, CBS, 7.23 million.
13. Person of Interest, CBS, 6.65 million.
14. CSI: Crime Scene Investigation, CBS, 6.5 million.
15. 48 Hours, CBS, 6.38 million.
16. Dateline NBC (Friday), NBC, 6.36 million.
17. Revolution, NBC, 6.17 million.
18. Master Chef (Wednesday), Fox, 5.98 million.
19. Blue Bloods, CBS, 5.78 million.
20. The Bachelorette, ABC, 5.69 million.