TV Preview: 'Criss Angel BeLIEve'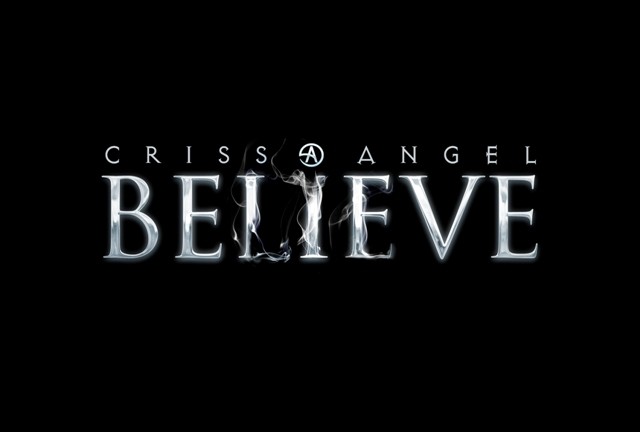 Last week, you heard us call Criss Angel BeLIEve the "must-see television event of the fall." Now we can tell you exactly why it can't be missed.
Magic on television generally has fallen into one of two categories. There's the one-off intent on wowing audiences with a spectacular trick (see: David Copperfield's Illusion or anything by David Blaine), or there's the project showing you how the trick is done (like the controversial Magic's Biggest Secrets Finally Revealed specials). The result has been that a lot of magic has been left unexplored on the small screen, particularly for weekly viewers.
That changed with the success of Criss Angel Mindfreak, which brought magic to TV audiences for six seasons and 96 episodes on A&E from 2005 to 2010. The show gave viewers the opportunity to see the art form on a regular basis. Three years later, Criss Angel BeLIEve reintroduces magic into the TV watercooler discussion, this time from almost a scholarly point of view.
In tonight's premiere episode, audiences will see Criss attempt a blind walk across two separate I-beams some 60 feet in the air. That's a nervewracking idea (just ask his mother, who makes an appearance via phone), and watching it provides the entertainment factor. But where BeLIEVe differentiates itself from every other magic series that has come before is that it's not just about the act. It's about what goes into the trick - logistically, physically, mentally, and even emotionally.
BeLIEve tracks eleven major illusions from conception to execution. Why does Criss want to attempt a blind high-wire act in the first place? What kind of training does he have to go through? Who are the people he has to rely on, and what are each of their responsibilities? How much time do they have to make it all come together? What kinds of regulations are involved in pulling off such a demonstration? What if the weather gets in the way? And what is it like to be Criss Angel at the moment he has to take that first step? As the tagline says, "there's a method to his magic," and it's an inside look the likes of which we haven't yet been privy to.
That's what makes the series so compelling. It debunks the pop-culture image of magicians as those people with capes and wands engaging us in light entertainment. Maybe because the best of them make it look easy, we don't always take what they do seriously. BeLIEve shows us a different reality: that magic these days is more about pushing the limits than party tricks, and that Criss works demanding hours, invests hundreds of thousands of dollars into his demonstrations, and even occasionally screws up. It's notable viewing because it opens our eyes.
For the more casual fans who simply want to be entertained, or the skeptics who always wonder how he did it, there are bits that cater to those audiences, too. In between pieces of the main act, BeLIEve features smaller tricks, like impromptu disappearances and multiple uses for a deck of cards. Some of these segments are followed by Criss explaining exactly how they're done. And of course, you'll be thrilled by the major illusions, which can best be described as 'oh no he isn't really going to' ambitious. With commentary to help out the less knowledgeable, but still not pulling any punches, the show is about as perfect a marriage between magic and TV as you could ask for.
Yet if you're a magic enthusiast, or wanting to look beyond the act, BeLIEve is also a rewarding journey. It shows us that we should stop judging the practice merely by the illusion, or whether or not we can figure it out. The trick we see is really the end result of so many factors, so many people and ultimately, a willingness to challenge ourselves. And after Criss Angel has let you into his world, you'll never look at a magic show the same way again.
Criss Angel BeLIEve premieres on Spike tonight at 10 PM ET/PT. In case you missed it, you can also check out BFTV's in-depth chat with Criss Angel about the series.
(c)2013 Brittany Frederick. Appears at Starpulse with permission. All rights reserved. No reproduction permitted. Visit my official website and follow me on Twitter at @tvbrittanyf.