TV On DVD: 'Upstairs, Downstairs (2011)'
Today, BBC Home Entertainment and Warner Home Video have released the recent remake of the classic serial Upstairs Downstairs. The three-hour miniseries comes packaged as a two-disc set. Here's the scoop on what you get.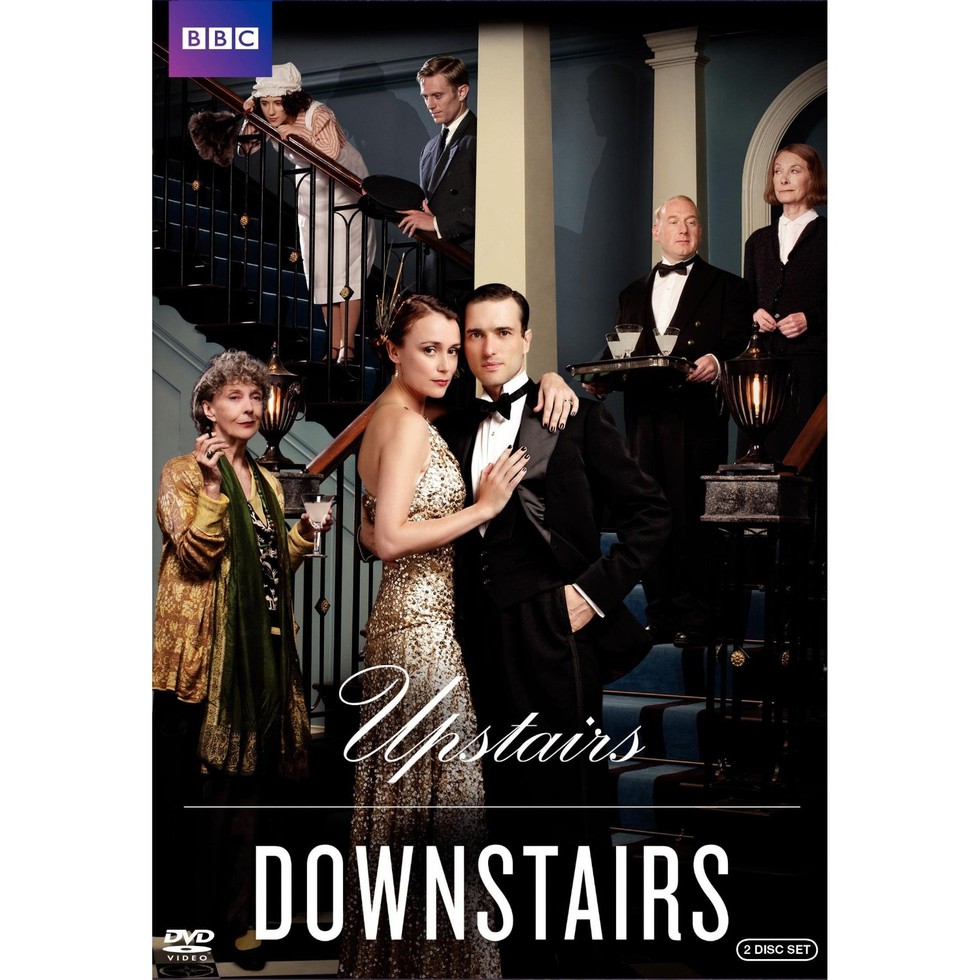 The Show
I never saw the original Upstairs Downstairs, so I can't judge this one as compared to the original whatsoever. What I can say is that while I heard a lot of good things about this program when it first aired, I felt as if it didn't live up to the buzz.
Set in 1936, this series stars Keeley Hawes (Spooks/MI-5, Ashes to Ashes) and Ed Stoppard as a rich English couple residing in an expensive mansion. As indicated by the title, the show has a lot of fun with the concept of life "upstairs" amongst the rich as compared to that "downstairs" amongst the hired help. As far as storytelling goes, these are themes that we've seen done in plenty of other shows. The other issue is that despite the fact that this is pretty short compared to the original, which ran for four years in the 1970's, it moves very slowly. I found my attention wandering as time went on. This isn't a series for people with a short attention span.
The performances here are hit and miss as well. I enjoyed Hawes in her breakout role as Zoe Reynolds in Spooks, but I haven't been as impressed with her work since, either in Ashes to Ashes or in this role. I do think it's a great thing that the series brings back Jean Marsh, who not only starred in but helped to create the original version. And I was particularly thrilled to catch Anne Reid, whom I hadn't seen since she was in a little-known picture called The Mother in 2003 alongside Daniel Craig. There are some good performances here, but none of the truly great variety that would've distracted from the slow plot.
All in all, it's not a bad outing from the Masterpiece line, but it's hard for me to recommend to a casual viewer or someone who isn't really into the period-piece genre. After all the hype, I was expecting great, but I'd call it profoundly average.
It's also worth noting that the back of the DVD box indicates that there have been music changes due to copyright issues. I didn't see this when it aired, so I have no idea how major the edits are or if they're detrimental, but they do exist.
The DVDs
The packaging for Upstairs Downstairs leaves something to be desired. It's one plastic case that opens up. Not only was it difficult to open (I had to really pull), it dumped pieces of plastic onto my lap, suggesting it was damaged in transit. I've had this happen before with similar sets (like season one of The Good Wife) and it makes me dislike this type of packaging. I've never had problems of this nature with the more standard flipbook-type cases. It's pretty, with an almost hardcover book-like appearance from the outside, but that doesn't mean much to me if it falls apart.
There's nothing inside the package, although the discs are labeled neatly (parts one and two on the first disc, and part three plus the bonus feature on disc two). Since this is a miniseries the lack of accompanying documents doesn't worry me at all.
Menus are very simple, and do include scene selection, as well as an ability to turn subtitles - English only - on or off. There is no additional language support.
Technically speaking, you get 16:9 widescreen video with a stereo audio track. The presentation looks really good here; bright colors really are bright, and the darker colors aren't too dark. There are a lot of vibrant colors and detailed sets here, and you can see most everything rather well. I'd call it about as good as an HD broadcast - not necessarily better than, but you're certainly not going to be disappointed.
Weirdly, the Masterpiece ident at the beginning of the discs looks grainy, as if it's an SD ident on an HD release. There's also that pesky BBC ident that goes on just a bit too long, but you can skip that with your remote.
The Special Features
There's only one special feature - a featurette called "Behind Closed Doors." This is the standard "making-of" piece, and while it's a nice watch, I didn't find it particularly engrossing. Once you've seen it, I don't anticipate you'd want to rewatch it very often.
The Bottom Line
At $24.99 (as of this writing), I'd still say this set is a bit pricey for something that comes with only one bonus feature. It's a well presented program, but unless you really must have it in your collection, there's nothing here that really separates it from your DVR recording.