TV On DVD Roundup: The International Edition
The first TV on DVD roundup has a decidedly more traveled feeling, as I take a look at the BBC's An Idiot Abroad and Acorn Media's Northern Lights, plus more...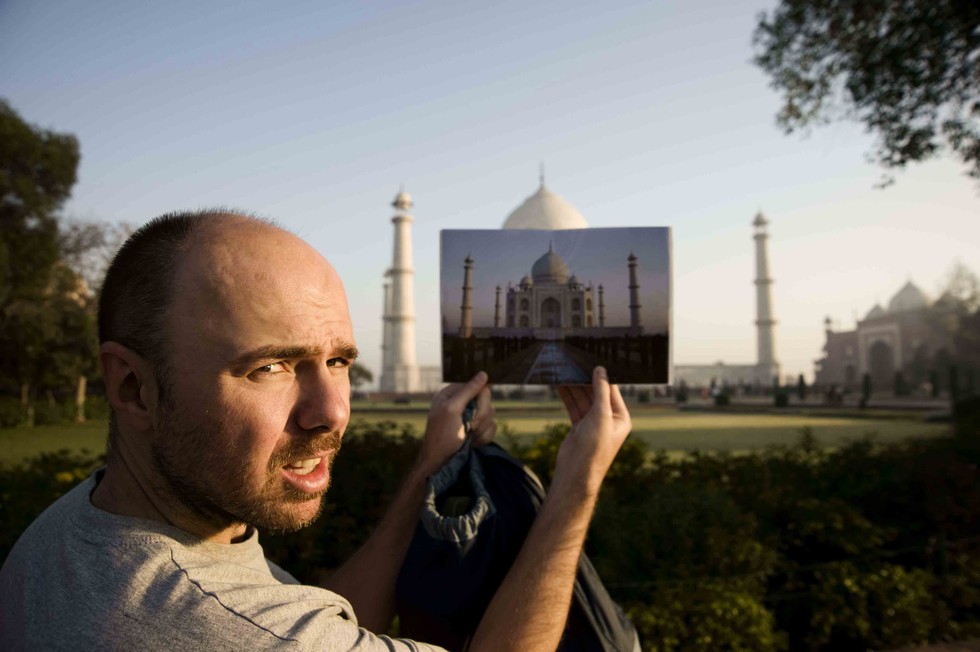 I'm of two minds when it comes to An Idiot Abroad, which is another series from the minds of Ricky Gervais and Stephen Merchant. The simple description of the premise is that they send their friend Karl Pilkington on a trip around the world...which they generally make difficult for him.
On one hand, I'm a travel buff, so I enjoyed the opportunity to see places in the world I hadn't yet visited, like the Great Wall of China in the first episode and Rio de Janeiro in the sixth. The experience is helped by some great visuals and a solid DVD transfer, which is practically a must for any sort of travel-oriented release.
Yet it's hard to get behind the parts of the show that are clearly Gervais and Merchant trying to mess with Pilkington for their enjoyment (and, one supposes, that of the audience as well). There's having some good-natured fun with your friends and then there's calling them to insist they travel the entire length of the Great Wall of China. In a later episode, Karl is genuinely freaked out by a fireworks festival in Mexico. There are times I just felt bad for the guy, and that's not entertaining.
But, in all fairness, this is Ricky Gervais, who got in trouble for allegedly being too mean-spirited an awards show host. It's not as if he's trying to promote world peace.
For just about $26 (as of this article), you get the entire first series of An Idiot Abroad (which actually aired in 2010). It covers China, India, Jordan, Mexico, Egypt, Brazil and Peru, plus a wrap-up show at the end. The transfer is good, but not great, and the special features are limited to deleted scenes and a photo gallery.
I can't see myself watching this show more than once, and there aren't enough special features on it for me to recommend it as a blind buy. But if you're into travel, it's worth a rental, and if you're a Gervais/Merchant fan, it's an obvious addition to your collection. You can purchase your copy of An Idiot Abroad here.
Read on for my review of Northern Lights...