TV on DVD: 'Case Histories' & 'Fortysomething'
Here's the latest in TV on DVD: Acorn Media brings us the fantastic Case Histories, and revisits the Hugh Laurie comedy Fortysomething via Acorn TV.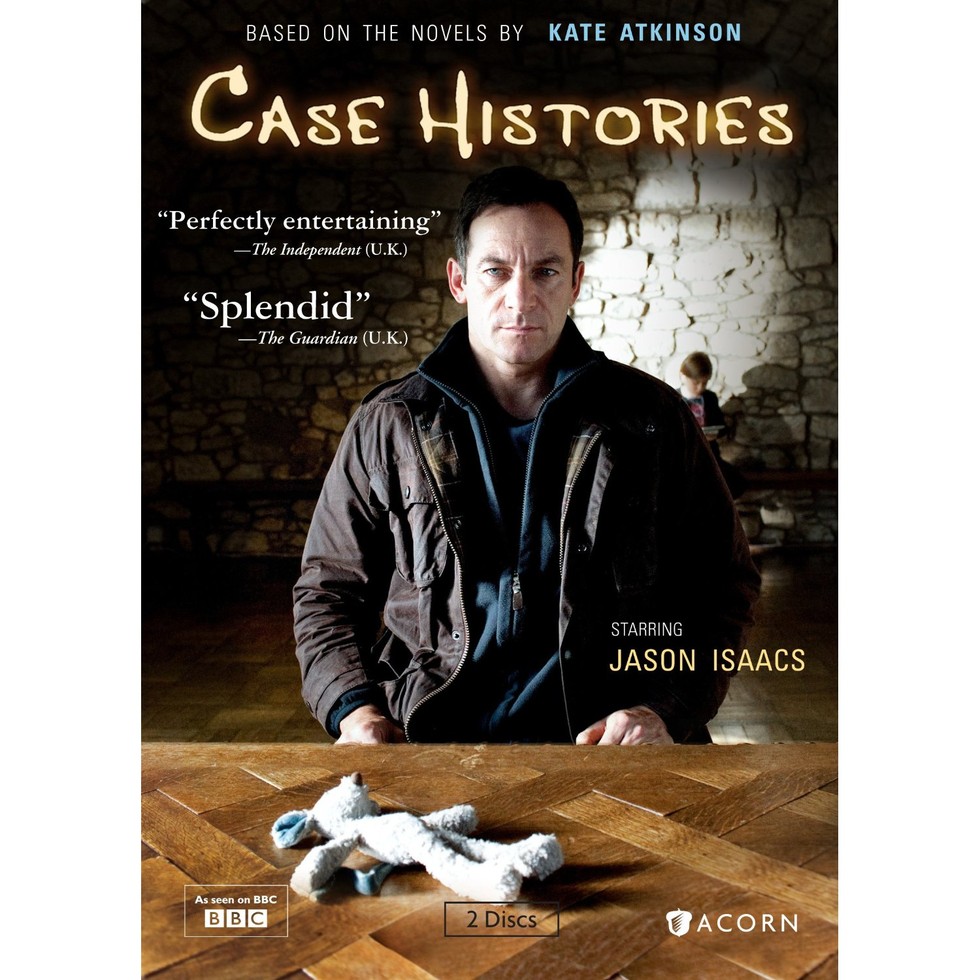 I haven't read the Kate Atkinson novels that Case Histories is based on, but thanks to the series, now I'm going to. As recently seen on PBS' vaunted Masterpiece Mystery! series, this is a cracking six-episode set. That's largely because it stars the very talented Jason Isaacs (of Brotherhood and The State Within fame), who has never given a bad performance in my book. He has an intensity about him coupled with physical presence that just makes him magnetic to watch.
In Case Histories, Isaacs plays private investigator Jackson Brodie, who spends his time looking for everything from lost cats to killers while (of course) dealing with his own dysfunctional backstory. He's weary, cynical and worn down at points, but still can't be shaken when a problem that needs solving. The general premise isn't novel, but Isaacs infuses such energy into the character that it doesn't matter. And I have to admit that I was amused to see Natasha Little, who played the unstable Dr. Vicki Westbrook in Spooks, pop up as Julia Land.
The set is another good one from Acorn, the people who've brought you the likes of the original Queer as Folk and Bonekickers previously. There's only one bonus feature - the typical behind-the-scenes featurette - but it runs into double digits and is a fun watch. The transfer is pretty reliable, even though there are a good deal of dark scenes (this is the UK, after all!) involved. There are also SDH subtitles for the hard of hearing, though there is no foreign language support.
You can purchase your own copy of Case Histories using this link.
Acorn is also revisiting Fortysomething, making it available for streaming via its Acorn TV service. They previously released the series as a DVD set, but now you can access it on demand. This is good news for House fans who still might not be aware that Hugh Laurie was a pretty talented comedian before he took on the title role in the FOX series.
Laurie puts on a great show, neurotic and deadpan funny as ever, alongside Anna Chancellor (Spooks, The Hour) as a married couple at midlife. You'll even see Benedict Cumberbatch (Sherlock) as one of their three sons. The catch? Laurie's character Paul appears to be able to hear other people's thoughts, with hilariously disastrous results. There are quite a few off the wall moments here, but they're honestly funny, because at least they're born out of thoughts we can appreciate, if not entirely understand.
Starting November 14, you can stream all six episodes of Fortysomething on Acorn TV via their website, which will also show you their already sizeable on-demand catalog.
Until next week, enjoy your TV on DVD!
(c)2011 Brittany Frederick/Digital Airwaves. All rights reserved. No reproduction permitted.