TV Mogul Aaron Spelling Secretly Battled Alzheimer's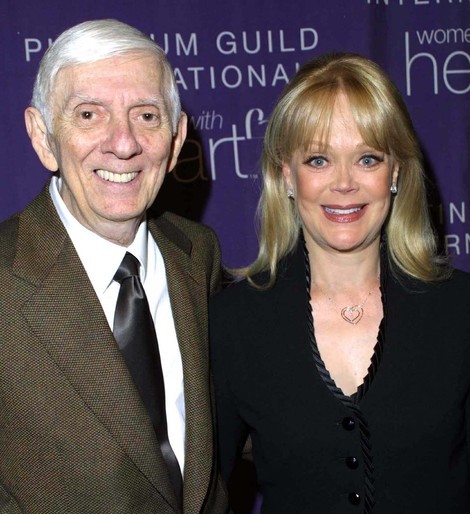 Prior to his death in 2006, TV producer Aaron Spelling battled Alzheimer's disease. His widow, Candy Spelling, has opened up about his health issues in her new memoir "At Last, A Memoir."
Aaron, who produced shows such as "Beverly Hills, 90210," "T.J. Hooker," "Melrose Place" and "7th Heaven," was married to Candy for 38 years. She kept his diagnosis secret to protect his legacy.
She told WENN: "At the time he was a pretty large entity in Hollywood and I certainly didn't want people to know that he had been ill. I was really the protector of his image. He was always protective of me and all of a sudden there was a reversal in roles."
Candy didn't realize at first how sick her husband was.
 
"He had suffered from throat cancer before we realized that he had Alzheimer's," she explained. "He slowed down a bit after weeks of radiation and I thought he just hadn't gotten back to himself, and then I started finishing his sentences for him. I didn't realize he was getting as sick as he was."
Former President Ronald Reagan battled the same disease, and his wife Nancy helped Candy get help for Aaron.
 
"Thanks to Nancy Reagan I got to the right doctor - Ronnie had the same disease. It's very hard to go through that with a loved one. They're not the same as they were and it's very hard moving onto the next step whatever it may be," Candy said.
Aaron is the father of actress Tori Spelling, who has been making headlines recently for her marital problems, which she's been broadcasting on her reality series "True Tori."