TV Land To Air Andy Griffith's Most Memorable Episodes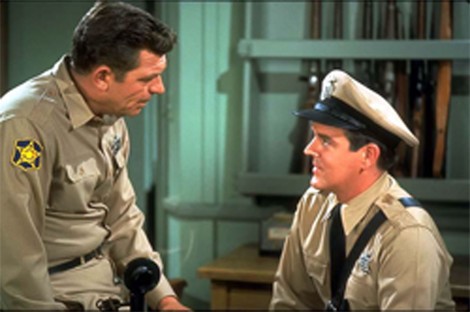 TV Land is honoring the life and work of Andy Griffith, who passed away Tuesday at the age of 86, with a TV marathon. Griffith, born in 1926 in North Carolina, has been a part of the American TV landscape for nearly 60 years, first appearing on popular programs such as "The Ed Sullivan Show" and "The Steve Allen Show" in the early 1950s.

In 1960, CBS premiered the series that bore his name, "The Andy Griffith Show." For eight years, he starred as Andy Taylor, the kind-hearted Sheriff of Mayberry. Then-child actor Ron Howard played his son Opie and hilarious character actor, Don Knotts, was Deputy Barney Fife. Griffith also went on to star in the hit series "Matlock" for nine seasons.

On Wednesday, July 4 from 8 a.m. to 1 p.m. ET/PT and Saturday and Sunday, July 7 and 8 from 11 a.m. to 8 p.m. ET/PT, TV Land will air some of the most memorable episodes in marathons of "The Andy Griffith Show."

"We are deeply saddened by the passing of our dear friend, Andy Griffith," said Larry W. Jones, President, TV Land. "His contributions to the entertainment industry and his role as Sheriff Andy Taylor will live forever in the minds and hearts of generations of television viewers past, present and yet to come. The entire TV Land staff will miss him and our thoughts go out to his family."