TV Land Reveals The Next Great Supermodel In Original Reality Series 'She's Got The Look'

TV Land will have ten finalists compete to be the new face of the fashion industry in the network's new original reality series
She's Got The Look
premiering Wednesday, June 4 at 10 p.m. ET/PT.
The six-episode series, a collaboration with Wilhelmina Models, Inc., sets out to discover a sophisticated, beautiful and confident woman 35 or older destined to become the next great supermodel. The winner will receive a lucrative modeling contract with Wilhelmina Models, Inc. and a photo spread for SELF Magazine. Iconic supermodel Kim Alexis, who has graced the covers of more than 500 magazines, hosts the show. Supermodel
Beverly Johnson
-- who made history as the first African-American model to appear on the cover of
American Vogue
-- celebrity stylist Robert Verdi and Wilhelmina president Sean Patterson are featured as regular judges on the series.
The series is executive produced by Emmy Award-Winner Allison Grodner ("
Big Brother
," "Blowout"). TV Land's nationwide search, which included months of online submissions, auditions and regional competitions around the country, resulted in flying 20 contenders to New York City. These semi-finalists were put to the test of expressing themselves and their fashion know-how. Ten finalists were then selected to live in a New York City loft and compete in challenges such as photo shoots, runway competitions and tests on their fashion sense. At the conclusion of the competition, one woman will be crowned the ultimate winner.
"Television and the fashion world have historically overlooked real women in their 40s and 50s," states Larry W. Jones, president, TV Land. "TV Land is thrilled to showcase in an entertaining way these ten gorgeous women with rich life experiences."
"Wilhelmina is so excited to be able to show that beauty has no age limits," states Sean Patterson, president of Wilhelmina Models. "We look forward to adding the winner of this competition to our ever-expanding roster of beautiful men and women."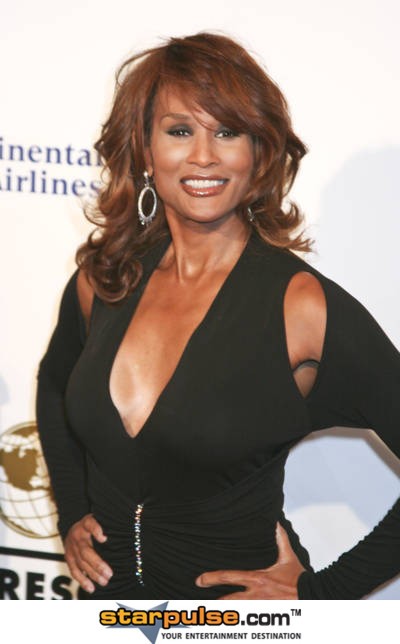 "She's Got The Look's" Ten Contestants Are:
Bahia
, 37; Hometown: Beverly Hills, CA - Raised in a conservative Muslim family, Bahia is finally at a place in her life where she can embrace her beauty instead of trying to minimize it. She is ready to show the world that she is beautiful inside AND out.
Celeste
, 50; Hometown: Chicago, IL - This vivacious 50-year old believes that this competition is her second chance at becoming a supermodel. Having strutted the runways in Europe when she was younger, Celeste knows exactly what it takes to make it in this business.
Hope
, 35; Hometown: New York, NY - A fiery 35-year old beauty, Hope is proud that she has overcome the obstacles of her childhood and is now raising 3 children. Becoming a model has been her life-long dream and she believes that now is her time.
Karin
, 40; Hometown: Los Angeles, CA - This striking Swede didn't always view herself as pretty. Having overcome extreme social shyness and awkwardness, Karin is experiencing the birth of her own beauty as she begins to realize that she deserves to be included in this supermodel set.
Kathy
, 39; Hometown: Suwanee, GA - This natural beauty thought she had made the decision twenty years ago to give up a career when she married her high school sweetheart and chose to stay home and raise her two kids. Ready to answer the question of what could have been, Kathy embarks on this journey to prove to herself that she matters too.
Melissa
, 38; Hometown: Los Angeles, CA - Melissa is a sassy All-American girl thrilled to get her second chance at a modeling career. She is ready to take on any challenge and says she looks better now -- at the age of 37 -- than ever before.
Paula
, 37; Hometown: Los Angeles, CA - Edgy and confident, this 37-year-old put herself through college on a sports scholarship and believes that beauty comes from within. She is a self-professed competitor and is ready to tackle the modeling world.
Roxanne
, 40; Hometown: Las Vegas, NV - This red-headed beauty has a spirituality about her that calms her during rough times -- including overcoming a difficult divorce. Stronger and wiser from her life experiences, Roxanne is finally ready to commit herself to modeling.
Sharon
, 63; Hometown: Baldwin Hills, CA - A sexy and charismatic woman, Sharon exudes joy and is determined to try new experiences. With the recent passing of her husband, Sharon relies on him for inspiration in this competition, knowing that he always encouraged her to be a model.
Tanya
, 45; Hometown: Orange County, CA - Having overcome a difficult childhood, Tanya's proudest achievement is creating a positive life for her family. Stabbed several times as an adolescent, this mother of five is the president of a non-profit organization group in her hometown and is committed to her missionary work in Africa, where she lectures young women on empowerment.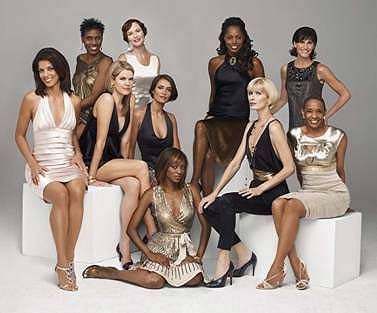 "She's Got The Look" is an Alison Grodner produced exclusively for TV Land. Keith Cox and Sal Maniaci serve as executive producers for TV Land; Sean Patterson is executive producer from Wilhelmina.