TV Holiday Roundup: Check Out Your Favorite Holiday Shows
The Christmas season is upon us. That means holiday specials abound!  Here's a roundup of the classic – and the new – TV material coming soon to help you celebrate the holidays. 
Here are some highlights for the holiday season.  All times are Eastern.  Watch your local listings, as many of these specials will air more than once, and on more than one channel.
'A Charlie Brown Thanksgiving' – ABC, Nov. 25, 8 PM
In this classic holiday special, Charlie Brown must juggle obligations between family and friends – namely, Peppermint Patty, who is set on spending her holiday with Chuck.  Watch for classic physical comedy between Snoopy and Woodstock.
'Dr. Seuss' How the Grinch Stole Christmas' (1966) – TBS, Nov. 19, 8PM / Nov. 21, 7 PM / ABC, Nov. 30, 8 PM
For some, it's not Christmas unless you watch the Grinch.  With great animation, the classic story, wonderful songs and a pitch-perfect vocal performance from Boris Karlof as the Grinch and also the narrator.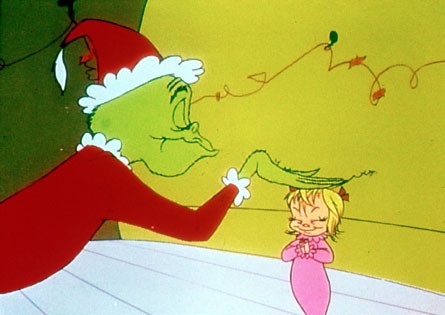 'Miracle on 34th Street' (1947) – NBC, Nov. 25, 2 PM
The classic tale about the Macy's Santa, or Kris Kringle, played by the Oscar-winning Edmund Gwenn.  Watch out for great performances from a young Natalie Wood and from Maureen O'Hara.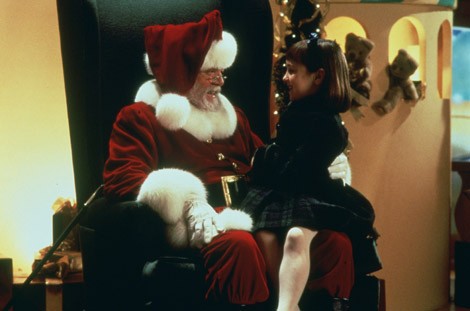 'Christmas at Rockefeller Center 2010' – NBC, Nov. 30, 8 PM
The annual lighting of the tree in NYC.  Have you seen it in person?  It's huge.
'Rudolph the Red-Nosed Reindeer' – CBS, Nov. 30, 8 PM
Another classic hosted by CBS.
'It's A Wonderful Life' – NBC, Nov. 30, 9 PM / Dec. 24, 8 PM
Obviously you don't want to miss this one.  It may not feel like Christmas if you don't watch Jimmy Stewart and Donna Reed talk about the moon.  Sure, it's sentimental, but it doesn't get more classic Christmas than this.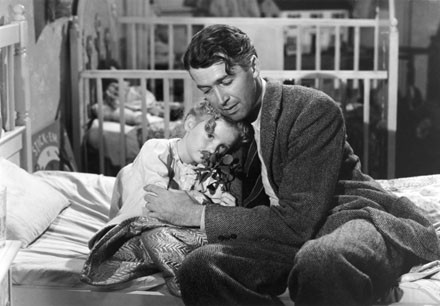 'Scrooged' – AMC, Dec. 2, 8 PM / 10 PM
The classic Bill Murray vehicle from 1988.  Fits him like a glove, doesn't it?
'A Charlie Brown Christmas' – ABC, Dec. 7, 8 PM / Dec. 16, 10:30 PM
It can't get much more classic than this.  Christmas play?  Check.  Snow?  Check.  Snoopy?  Check.  Pathetic Christmas Tree?  Check.  Linus' religious speech?  Check.  This is the ultimate Christmas special.
'Shrek the Halls' – ABC, Dec. 9, 8 PM
ABC's take on Shrek's holiday experience.
'White Christmas' – AMC, Dec. 11, 8 PM
The classic musical featuring Bing Crosby and Rosemary Clooney.  It will make you appreciate snow, that much is guaranteed.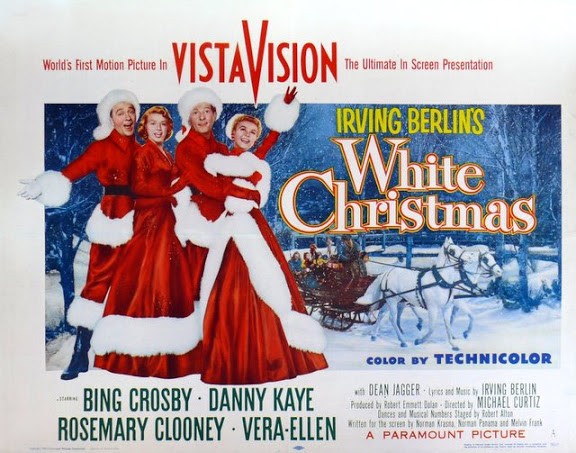 'Frosty the Snowman' – CBS, Dec. 11, 8 PM
Another classic from the CBS vaults.  What don't they have in there?
'Meet Me in St. Louis' – TCM, Dec. 11, 8 PM
This isn't a holiday movie per se, but there is a brief Christmas segment featuring Judy Garland crooning, "Have Yourself a Merry Little Christmas."  It's one of the most inspired Christmas-songs-in-a-movie ever.
'A Christmas Story' marathon – TBS, Christmas Eve, starting at 8 PM
If you like this movie, this will rock your face off.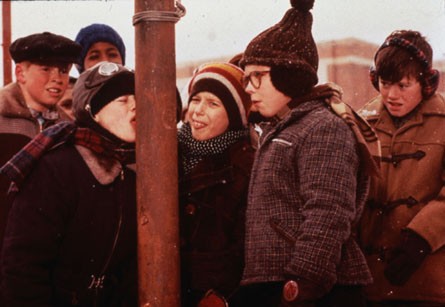 As for regular episodes of your favorite series, '30 Rock' is planning a reunion of Jack's parents for Christmas.  You know this will be good, since his parentals are played by the Emmy-winning duo of Elaine Stritch and Alan Alda.  They'll both really have to mess up not to get additional Emmy nominations.
Over on 'The Office,' the episode 'Classic Christmas' airs Dec. 9, and it truly is a Christmas present to fans: Michael's love Holly (winningly played by chameleon Amy Ryan) stops in for a while – eight episodes, to be exact.  The episode is written by Mindy Kaling (Kelly) and directed by Rainn Wilson (Dwight).  So much talent in that office.
'How I Met Your Mother' has a guest of its own in the episode "False Positive" airing Dec. 13 – Alex Trebek.  It's described by the show's creators as a "twisted version" of 'A Christmas Carol.'
'Glee' will not only feature an appearance by Susan Boyle as the school lunch lady in "Sue the Grinch,' but we will also be treated to a rendition of the Grinch song sung by none other than the wonderful Jane Lynch.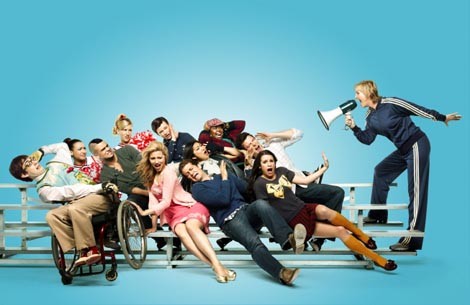 This was reported long ago, but 'Community' will finally unveil its stop-motion animation episode, which features Abed (Danny Pudi) waking up in an animated state and deciding the group must re-discover the meaning of Christmas.  Awww.