TV Designer Nate Berkus Hospitalized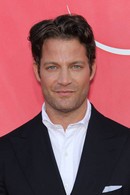 TV star Nate Berkus has been hospitalized with appendicitis and is expected to undergo emergency surgery.

The interior design guru, who hosts The Nate Berkus Show and is a regular contributor on Oprah Winfrey's program, was taken ill on Tuesday and admitted to a medical facility, where doctors diagnosed him with the painful condition.
 
A representative for his show tells People.com, "He was on the Today show this morning and he wasn't feeling well. He powered through and then went straight to the hospital after that and they learned he had appendicitis."

"He had to postpone tapings for now. He would have taped two shows today. It's anticipated that he will be back next week."