TV Chef Nigella Lawson Admits To Past Cocaine Use
-Accuses ex-husband Charles Saatchi of trying to ruin her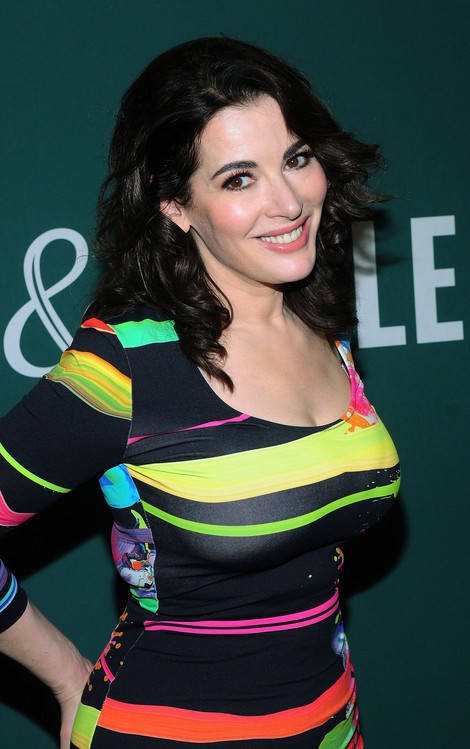 TV chef Nigella Lawson has admitted to using cocaine in the past after ex-husband Charles Saatchi alleged that she's a drug addict earlier this week. Lawson referred to her ex-husband's allegations as a smear campaign attempting to destroy her reputation, and initially denied his claims that she used the drug habitually throughout their 10 year marriage.

"I'm not a drug addict," she said during a court hearing at Isleworth Crown Court in London on Wednesday.

She told the court that she had used the drug around six times back in 2001, when her first husband, John Diamond, was dying of cancer. She also admitted doing cocaine again in 2010 and said that she smoked marijuana recently, but she's not an addict.

"As a witness here, I have got no legal protection, but I can tell you my GP (doctor) has given permission to say that the idea that I am a drug addict or a habitual user of cocaine is ridiculous," she said. "I do not have a drug problem - I have a life problem."

Saatchi told the court last week that he had never seen his wife doing any drugs during their marriage, despite his allegations, which came in an email he wrote to her about the current fraud trial of two former members of her staff who racked up over $1 million of charges on the former couple's credit cards for personal items.

During the hearing the email from Saatchi to Lawson told the chef that two women who defrauded the couple, Italian sisters Francesca and Elisabetta Grillo, would "get off" the charges because Nigella was "so off your head on drugs you allowed them to spend whatever they like."

But Lawson said the email was part of a ploy to get her to take the witness stand in the trial.

"He said if I didn't get back to him and clear his name he would destroy me. He started spreading false allegations of drug use... I felt his way was to get back at me and use this case... I have been put on trial here... I'm glad to be able to answer the allegation," she told the court.

The couple's marriage broke down over the summer when Saatchi was photographed with his hands around Lawson's neck at an outdoor cafe.