TV Cancellations, Renewals And Shocks, Oh My!
They're goin' down like flies.
This week, FOX tear-gassed its on-the-bubble shows, and NBC and ABC have taken similar approaches.  Either pilot season has produced some very promising material, or the networks are getting violent.  Either way, there are a lot of casualties.
Let's start with the good news: Among shows in trouble, NBC's 'Chuck' has been renewed for one more season, but the caveat is that it's just one more season, and a 13-episode one at that.  Still, it'll provide plenty of closure for fans.  NBC's 'Parenthood' was also granted another wish from the network's genie, with its modest but steady ratings.
Over on ABC, 'Happy Endings' fans can rejoice, as that comedy was picked up.  In addition, NBC renewed 'Harry's Law,' which has seen decent ratings.
But the network canceled a bunch, including the serial drama 'The Event,' and 'Law & Order: Los Angeles,' which never recovered from a mid-season shake-up, as well as 'Outsourced,' which never found a Thursday night audience amongst the network's other comedies.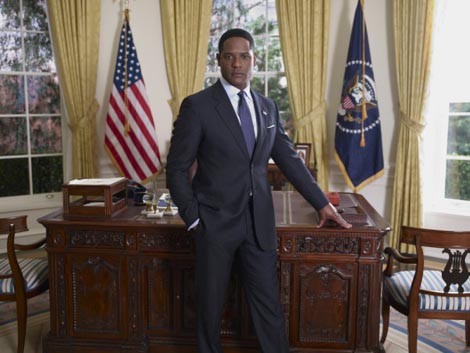 FOX, meanwhile, cleaned house, cancelling almost all its bubble shows, including 'Traffic Light,' 'Breaking In,' 'The Chicago Code,' 'Lie to Me' and 'Human Target.'
ABC executed many shows on life support, including 'V,' 'Off the Map,' 'No Ordinary Family,' 'Detroit 1-8-7' and 'Mr. Sunshine.'  It also axed longtime favorite 'Brothers & Sisters.'
CBS has yet to announce any last-minute cancellations or renewals.
We'll report any network pick-ups or cancellations as news becomes available.