TV Book Club: Jenny Colgan on 'Doctor Who' and Finding Andrew McCarthy
A roster of solid authors have been penning BBC Books' Doctor Who novels for years. With the arrival of Dark Horizons, Jenny Colgan has brought her wit and warmth to the TARDIS. Recently, she talked about making the transition from fan to author, and also chatted about her previous work, including the novel where she sent her protagonist in search of the star of Pretty in Pink and Mannequin.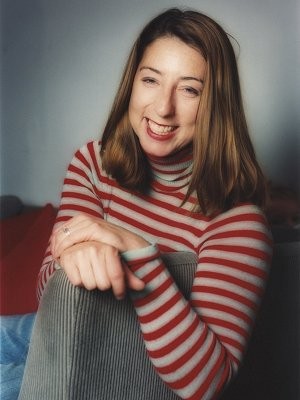 "The thrill of typing 'The Doctor opened the door of the TARDIS' was huge," she said. As for how she got the gig, "They didn't approach me, I approached them!  A friend of mine called Naomi Alderman had written one for them [Borrowed Time] and that gave me the idea. I asked them nicely and they said, 'Oh well you can't put any kissing in it' and I promised faithfully that I wouldn't, and then I offered them three different ideas for stories and they chose one. It was enormous fun to do."
It helped that she's been a fan of Doctor Who since childhood. "I can't remember ever not watching the show really. I grew up with Tom Baker," she explained. "When I was ten I won a competition to meet Peter Davison in London at Television Centre. It was the most exciting thing that had ever happened to me. It was just after Charles and Di got married. I had this awful short haircut and there weren't a lot of female Doctor Who fans in those days, and to cut a long story short, he mistook me for a boy. Heh."
"Years later I read an interview with David Tennant, and they asked him if he was a longtime Who fan and he said yes, [that] when he was ten he entered a competition to meet Peter Davison, but he didn't win."
But she also cautioned that just enjoying a particular franchise isn't all it takes to write a novel; you really must know your subject. "You have to be a massive fan really," she added. "I like Battlestar Galactica, but I couldn't write a whole novel from the point of view of Captain Adama."
In putting together Dark Horizons, Colgan explained that "I did a lot of research into vikings because I wanted to write about the Lewis chess set, the set of figures that was found there that are about a thousand years old. Nobody knows how they ended up there, so I thought it would be an interesting mystery for The Doctor to solve.
"There are a couple of bits I really hope readers will enjoy: a scene set on a beach in the current day, and the Norse God that the Viking princess thinks The Doctor is."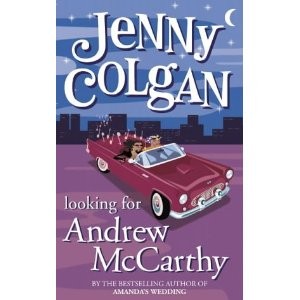 Before she began writing for The Doctor, Colgan authored the 2002 novel Looking for Andrew McCarthy, in which main character Ellie travels the United States searching for the actor, convinced he can help her put her life in order. Anyone who's ever been a fan of any actor can understand the idea, and Colgan tells the story with plenty of heart and warmth that makes it impossible not to love. The result is a fun adventure that is also a wonderful love letter to 1980's cinema and everything it represented for those who grew up in that decade, especially McCarthy fans.
"It was me living out my eighties past!" she said of the novel. "I settled on Andrew McCarthy because he was such a huge crush of mine back then. Weirdly, because of Twitter and everything, I followed him on Twitter. Then loads of people would ask him if he'd read the book and he was always very polite about it. Then we got in contact and he followed me and we've chatted ever since. He's every bit as charming as you'd hope. In fact, he's just sent me a copy of his new book [The Longest Way Home], which I hear is wonderful."
What are some of her other reading recommendations? "At the moment I think everyone should read Gone Girl by Gillian Flynn, The Big Short by Michael Lewis, World War Z by Max Brooks, The Wicked Girls by Alex Marwood and Where'd You Go Bernadette by Maria Semple."
And would she consider writing another Who novel someday? "I certainly hope so!"
Dark Horizons is available now at your local bookseller or by clicking here. You can order your copy of Looking for Andrew McCarthy by clicking here. You can also keep up with Jenny Colgan on Twitter (@JennyColgan).
For more from Brittany Frederick, visit Digital Airwaves and follow me on Twitter (@tvbrittanyf).
(c)2012 Brittany Frederick/Digital Airwaves. Appears at Starpulse with permission. All rights reserved. No reproduction permitted.